Queen's University Belfast
Bookings
Being a University means most of Queen's Sport's members are tech savvy students who use their smartphones for most sources of information and communication.
95% of their bookings are now made online with 80% of these being made using the app. This has relieved their staff of telephone and face to face booking requests, allowing them to focus on other customer related queries.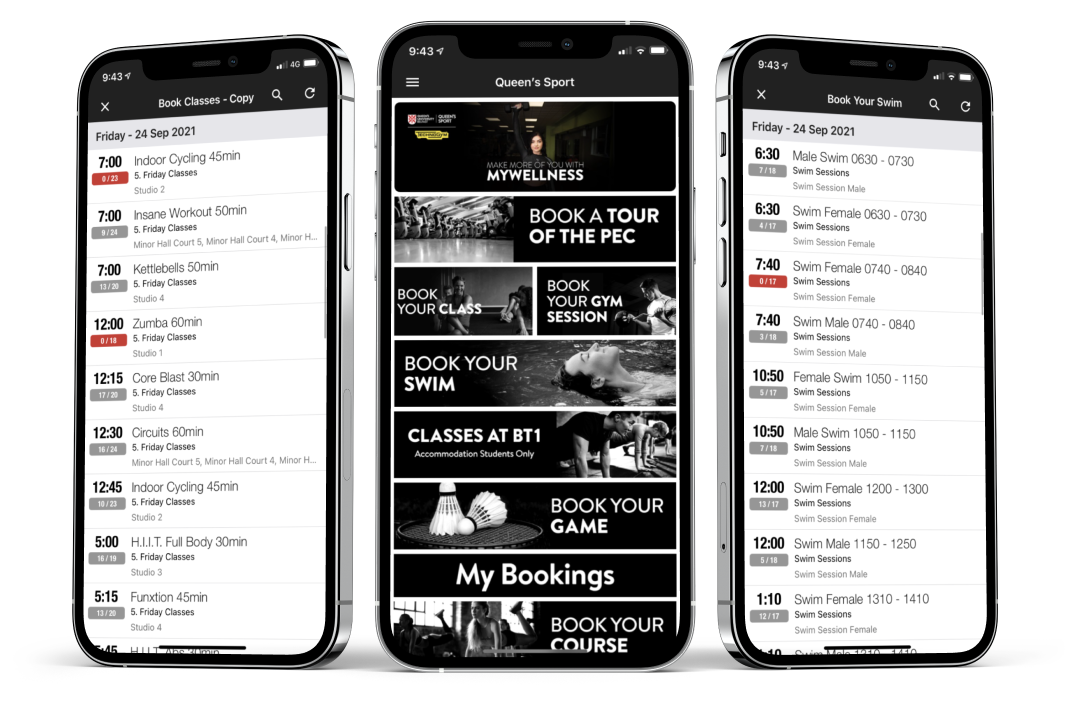 Best bookings platform. With all Queen's Sport activities now bookable via the App, membership sign up and news items also on the app, it is a one stop platform for everyone.
Start now with your own Booking solution
Stress-free management of all your classes with quick and easy booking.

innovatise GmbH  ©  2011 - 2023