Booking Option
Fast, easy booking for classes, courts and more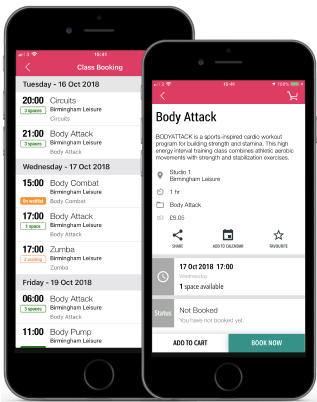 Fast, easy booking
Booking is fundamental to gyms, particulary now with new health restrictions — that's why you need the best. myFitApp provides fast, easy booking for your members that they'll love. Your app will become the number 1 way for members to book and manage their bookings. And your staff will notice the difference, with dramtice reductions in phone calls and queues at reception.
Deep integrations with leading LMS vendors
Our deep integrations with our LMS partners give fast, slick access to advanced features, for example:
Pay-per-play members can book and pay in the app
App users can book onto a waitlist if the class is full
Users can book courts, pitches, swimming and more
Deep integrations make life easier for you and your app users.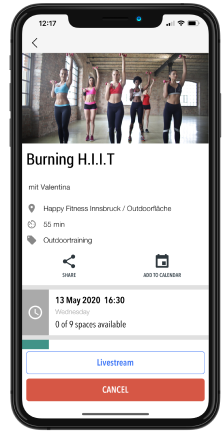 Native app booking option
Our new native app booking option gives you fast, easy booking in the app when your LMS won't do. Configure a schedule in the cockpit, set session capacity and within minutes ou can manage capacity for any class, location or area in your gym, it's that easy. It's based on our Event Schedule so it's super-easy for you and your app users and it's integrated with all our great app features — social sharing, in-app messaging
Notify changes instantly, a
utomatically
Things change — trainers get sick, rooms become unavailable, times need to be changed, that's life. With our native booking solution, you can change anything in an instant. What's even better is that you can have a notification sent out to all app users automatically to let them know instantly. Your members are kept happy and your staff will be delighted too !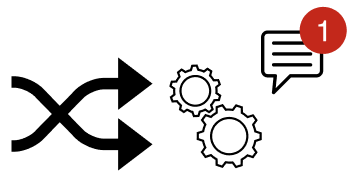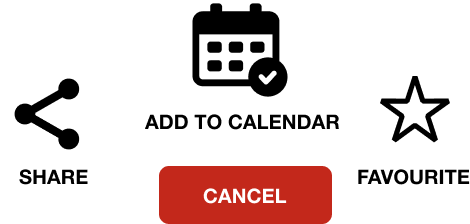 Easily manage bookings in My Bookings
Our My Bookings module makes it easy for your users to manage their bookings. With one-click they can add their booking to their calendar and get an alert beforehand. They can share their booking on social media so friends can join them in the same session with a single click. And they can "favourite" sessions so it's even quicker to book next time. Or if their plans change, it's one-click to cancel. Simple, easy, effective.
Best booking experience drives app uptake
The speed and ease of our native booking will drive uptake and ongoing use of your app. This gives you a base of users that will evangelise the app to all your members as you add content and features. With the majority of your users on your app, your ability to engage them, keep them loyal and help them reach their fitness goals grows and grows.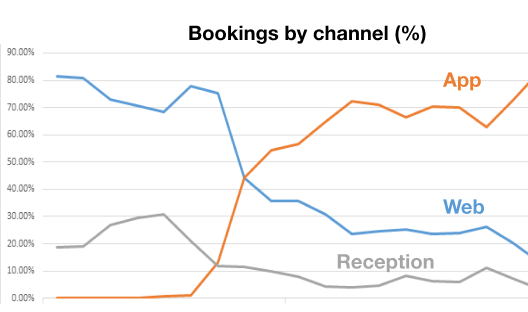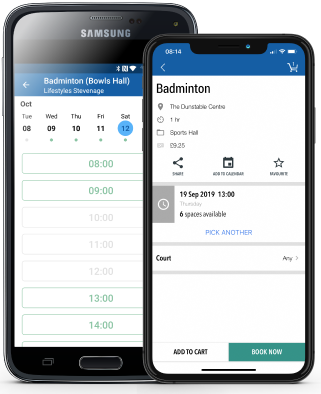 Court and pitch booking, inclusive and pay-to-play
We have fast, slick court and pitch booking for inclusive and pay-per-play members. Paying is fast and slick too, with tokenised payments so members only have to enter their card details once. We also support payment carts so users can pay for multiple items in one go. It all makes life easier for your members so they get the most out of your facilities without having to take up your valuable staff time.
innovatise GmbH  ©  2011 - 2022