Monetisation
with in-app purchase
New revenue opportunities
Take advantage of new revenue opportunities by offering digital memberships for existing and non-members, as part of the myFitApp@home solution.
In-app purchase opens up a significant new revenue opportunity for your gym. 
You can make the content of your app available to non-members behind a paywall. This way, you can increase your turnover and attract new members.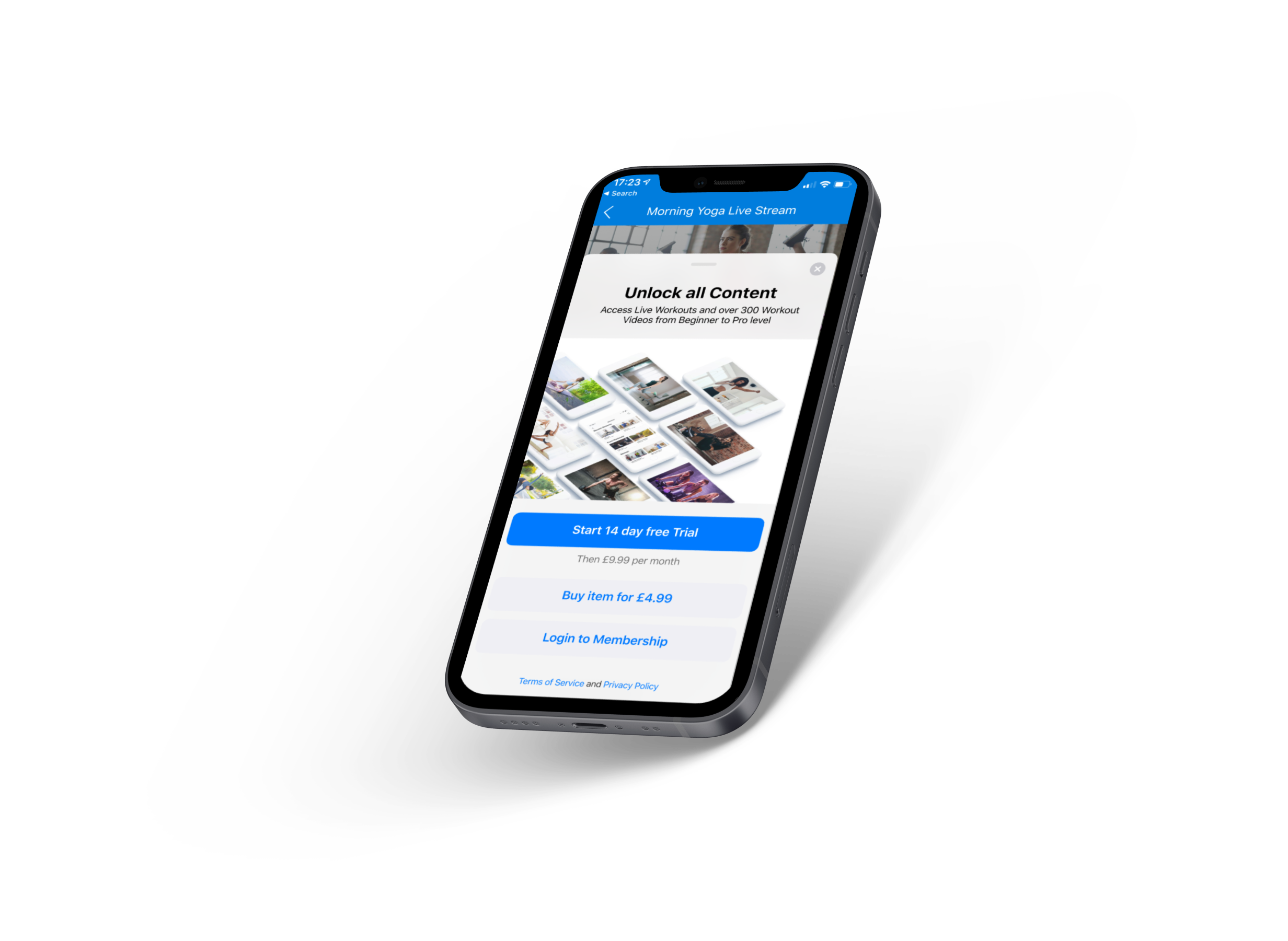 Increase your sales through digital offers
New revenue opportunities

Offer exclusive digital content for current and non-members as paid content.

Simple user experience

 Easily share content through one-click subscriptions. Simplicity leads to higher conversion rates.
Create new revenue opportunities through in-app purchase
Offer hybrid memberships
Through in-app purchases, you can generate additional revenue.  Different membership models expand your opportunities.
Current members get more options from their membership with access to digital content, such as @home workouts. At the same time, digital only memberships for your gym can also be bought via the app.
Not only can you gain new digital members, but you also have the chance to steward those members to upgrade from from a purely digital membership to a hybrid membership.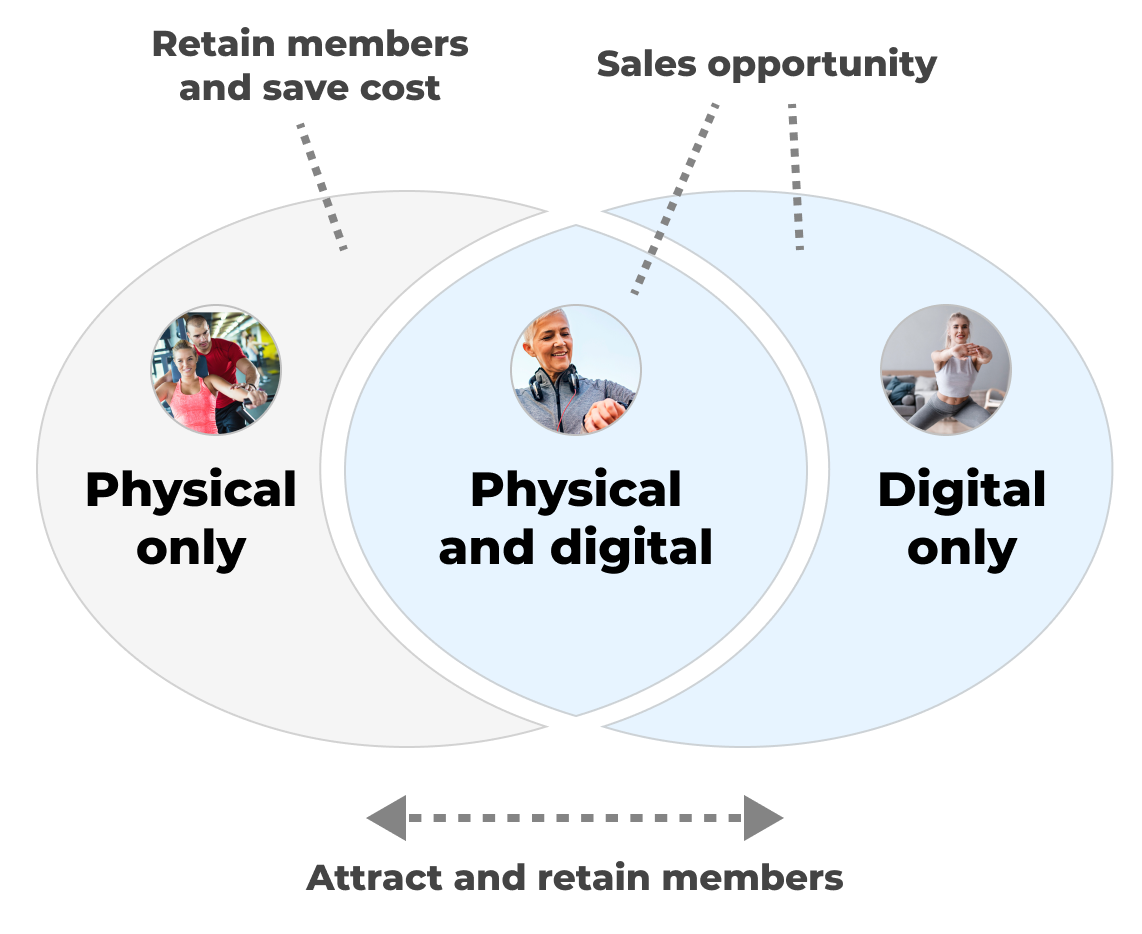 Simple user experience
One-click subscriptions in your app
In just a few steps, non-members can share content in your app. In most cases, payment methods are already stored in the app store so that content can be accessed immediately with a face or touch ID.
This simple user experience generates the highest conversion rates and thus increasing sales, with revenue going directly to you.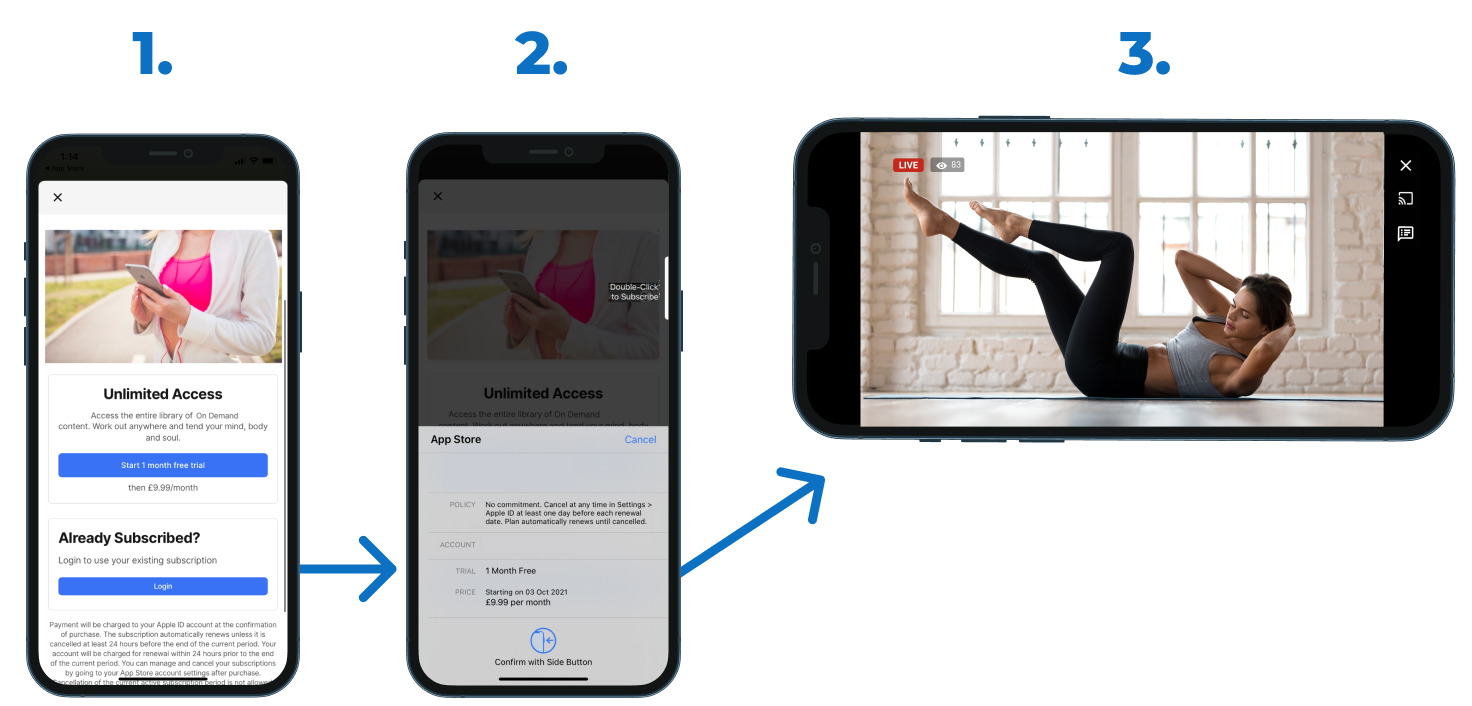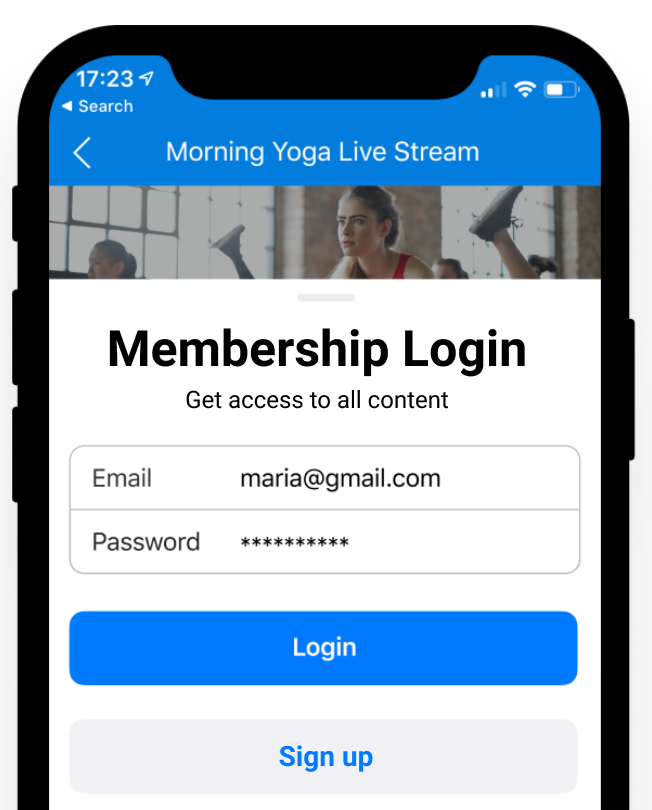 Flexible monetisation options 
Through subscription and pay-per-view
Digital memberships Generate revenue from digital-only memberships through in-App purchases. These customers can also upgrade to full memberships.
Pay-per-view Let guests experience your digital fitness programmes. You can generate more revenue and gain new members at the same time.
Hybrid memberships Give your members the best of both worlds – flexible training from home or in the familiar surroundings of your gym. This increases customer loyalty and gives premium members an additional perk.
Existing members You can also give your existing members access to your exclusive content, as part of their membership. This can be done by logging into the member management system in your branded app.
Monetise partner content Offer third party content

Through our close partnerships, the libraries of Wexer and LES MILLS can be activated with one click. Seamlessly integrated into your app, we constantly update the video collections for a great user experience.
Just like your content, you can also restrict the videos from our third-party providers with in-app purchases.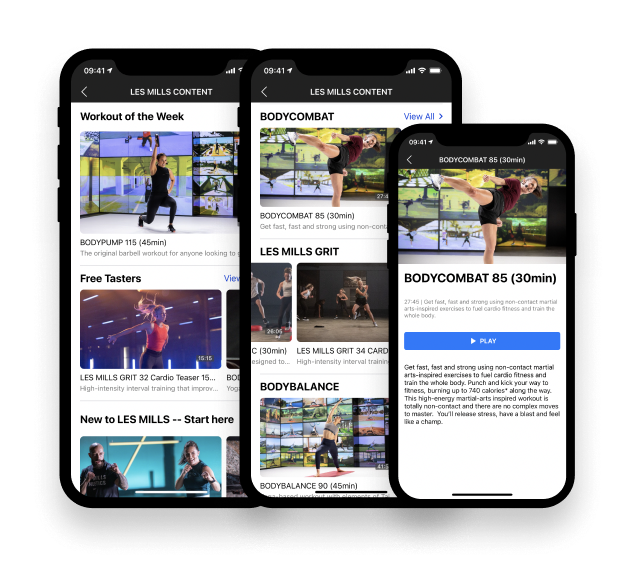 Start now with in-App purchase
Monetise digital memberships with in-app purchases and create new revenue opportunities for your fitness business.

innovatise GmbH  ©  2011 - 2023