Lead Generation
Who could recommend your club as convincingly as your own members?

Answer: No-one!
Our Lead Generation module is the perfect and in-expensive marketing tool to get your "Refer a Friend" campaign out there. Your members send your offer to their friends, family and work colleagues, via six different channels, giving them a link to register their interest. It's that easy!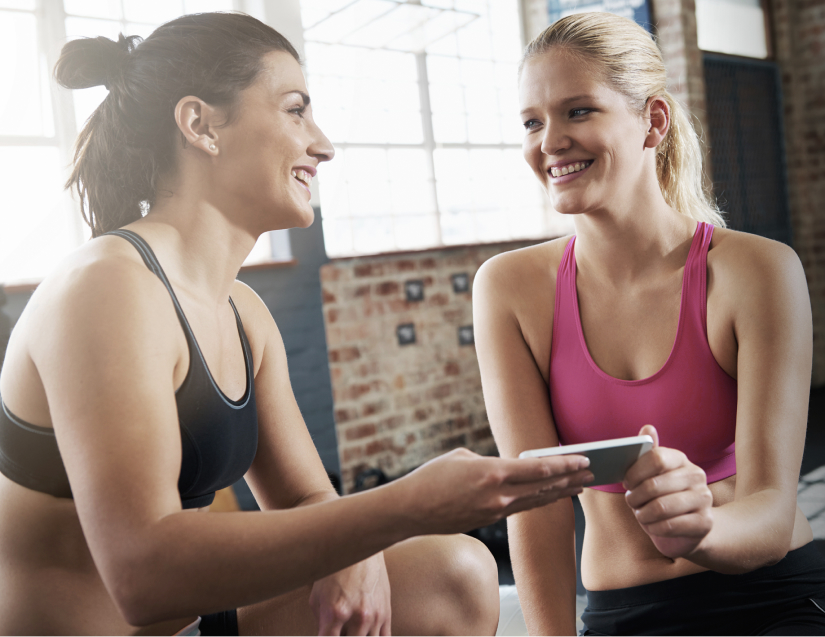 Fast

Create a campaign in a few minutes.

Effective Your members send your offer via 6 different channels to their friends.

Cost-efficient

No print costs, no complicated forms.

Measurable

Clear reports – who recommended whom, when and through which channel?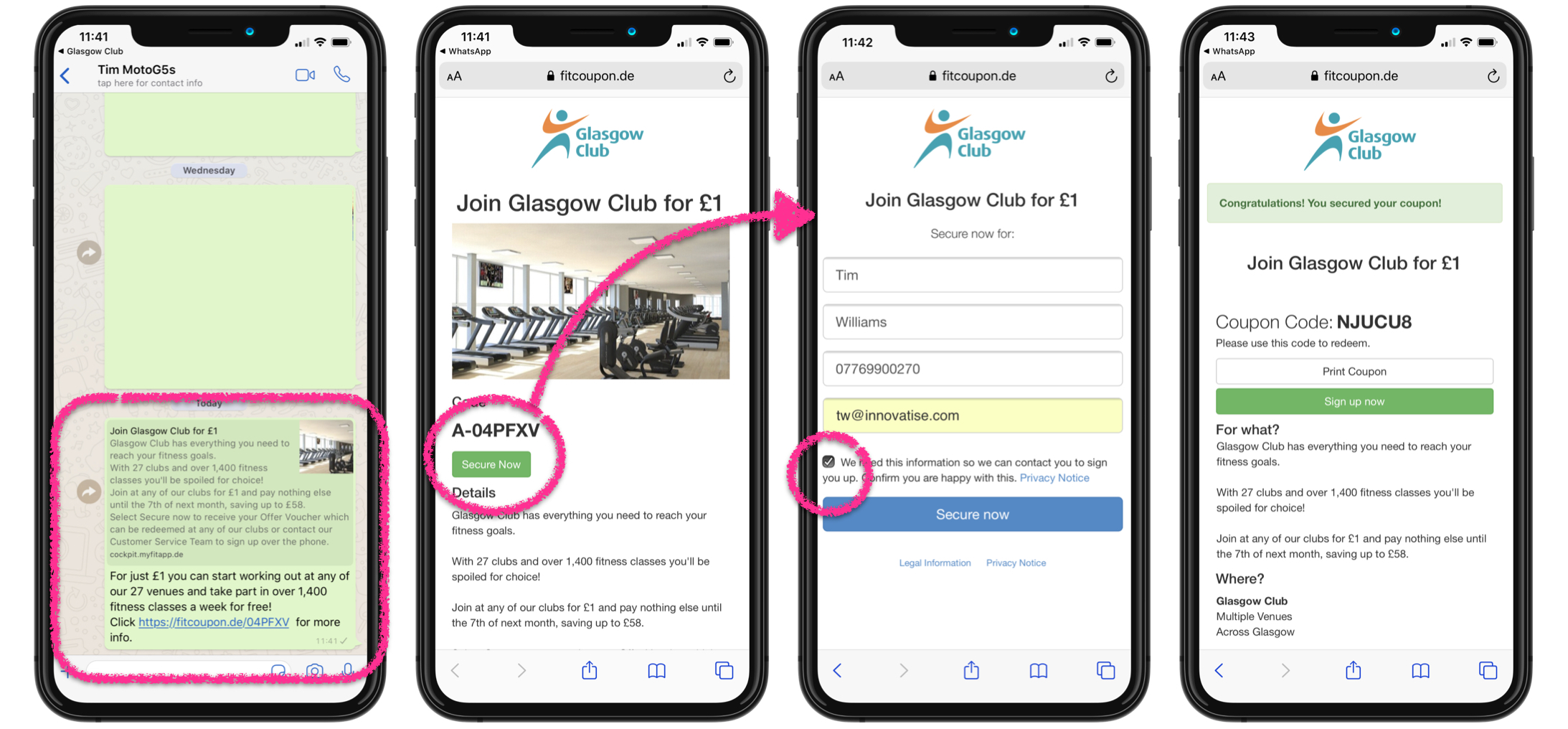 How it works
Your members will send your offer to their friends, family and work colleagues
With one click your member gets to your offer. Now they enter their name and then they can send the offer to friends, family or work colleagues via one of the six channels.
Easy for members and 
easy for friends
Because it's integrated in to your App, it's easy for members – they can refer friends using email, text or social media like WhatsApp, Twitter or Facebook. And it's easy for their friends too – they don't need to have the App, a few clicks to provide their details and they're done.


Automated and fully GDPR-compliant
Lead-generation is completely automated – you get a continual stream of new leads in the cockpit. And our solution is fully GDPR-compliant so you don't need to worry about "keeping it legal".
Extend to social media, web, email and in-club
You can extend your Lead Generation campaign outside your App by using our built-in integrations to social-media, web and email. You can also use QR codes for in-club posters and leaflets. All the leads come in to the cockpit where you can manage them in one place. Simple, easy, universal.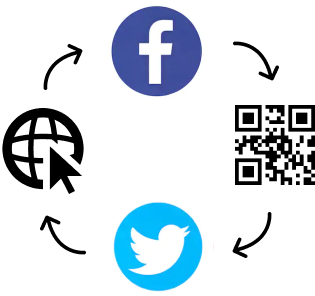 Within weeks, you can generate more incremental revenue with our tool, than the App costs.
Here is what our customer maxx! says:
We were skeptical at first, whether the myFitApp lead generation tool would really work as well. But the results speak for themselves! The implementation was super easy and quick. Leads can be managed very easily and we always have an overview of all recommendations. Without further effort, new leads are generated continuously.
Markus Fandry
Find out how you can benefit from a partnership today

innovatise GmbH  ©  2011 - 2022