Marketing Automation
Communicate with your members, anytime

Use your branded app as your main communication tool to your customers. Keep your members informed with the latest news, club updates and centre promotions – all planned, customisable, measurable and secure. Like other similar messaging Apps, your users will be notified from the homescreen that they have a new message.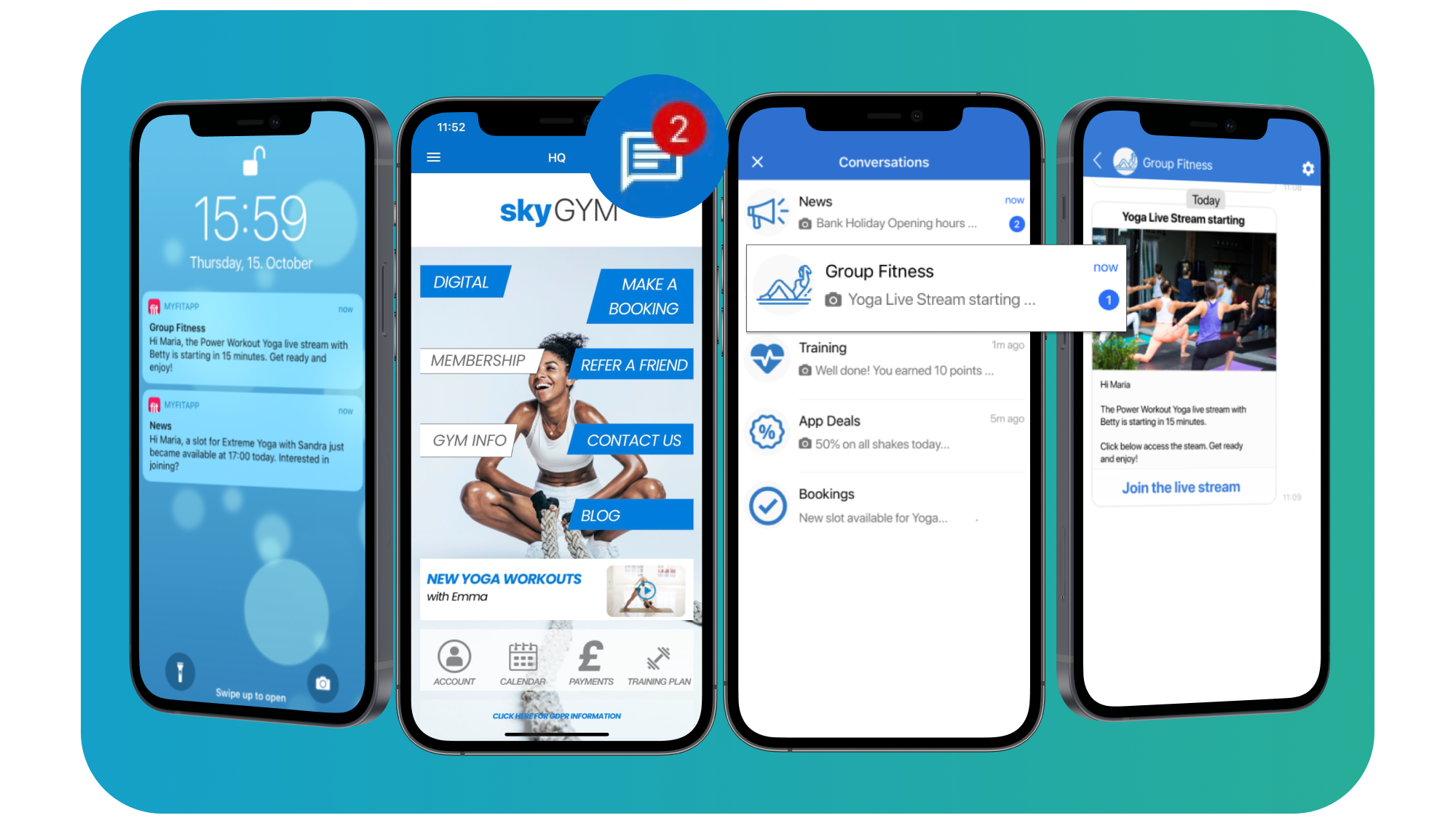 Transform your member communication
Strengthen customer loyalty

Reach your members everywhere, keep them up to date and strengthen your customer relationships.

Personalised 

Send personal messages to individuals according to user activity and account information.
Private and secure

Secure data transmission without passing on to third parties.

Easily manage campaigns

Prepare and plan in the Campaign Manager with the ability to create message templates.

 
Measurable

Check in real-time how your messages perform with data on clicks and views.

Own message centre 

A familiar message environment for members, including push notifications.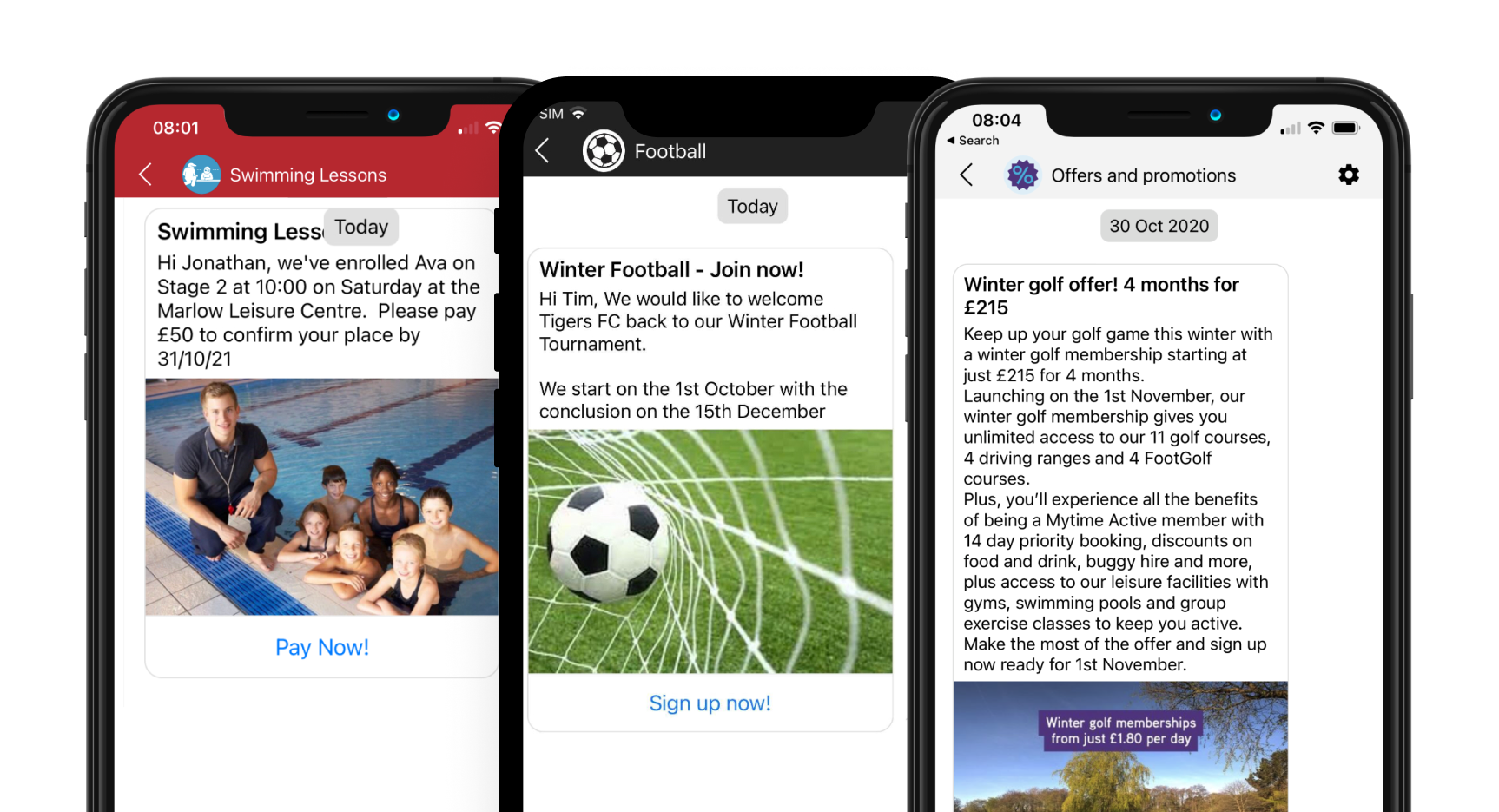 Personalised communication
Address specific messages to individual members
Directly addressing your members makes messages more personal. In addition to course bookings and club news, you can also use the Marketing Automation module to share special member benefits or gather feedback from them.
Optimised user journey Simple in-app journey for members

Use Marketing Automation to increase conversion rates. With a simple in-app journey for members, members are just one or two clicks away from accessing your seamless integrated content.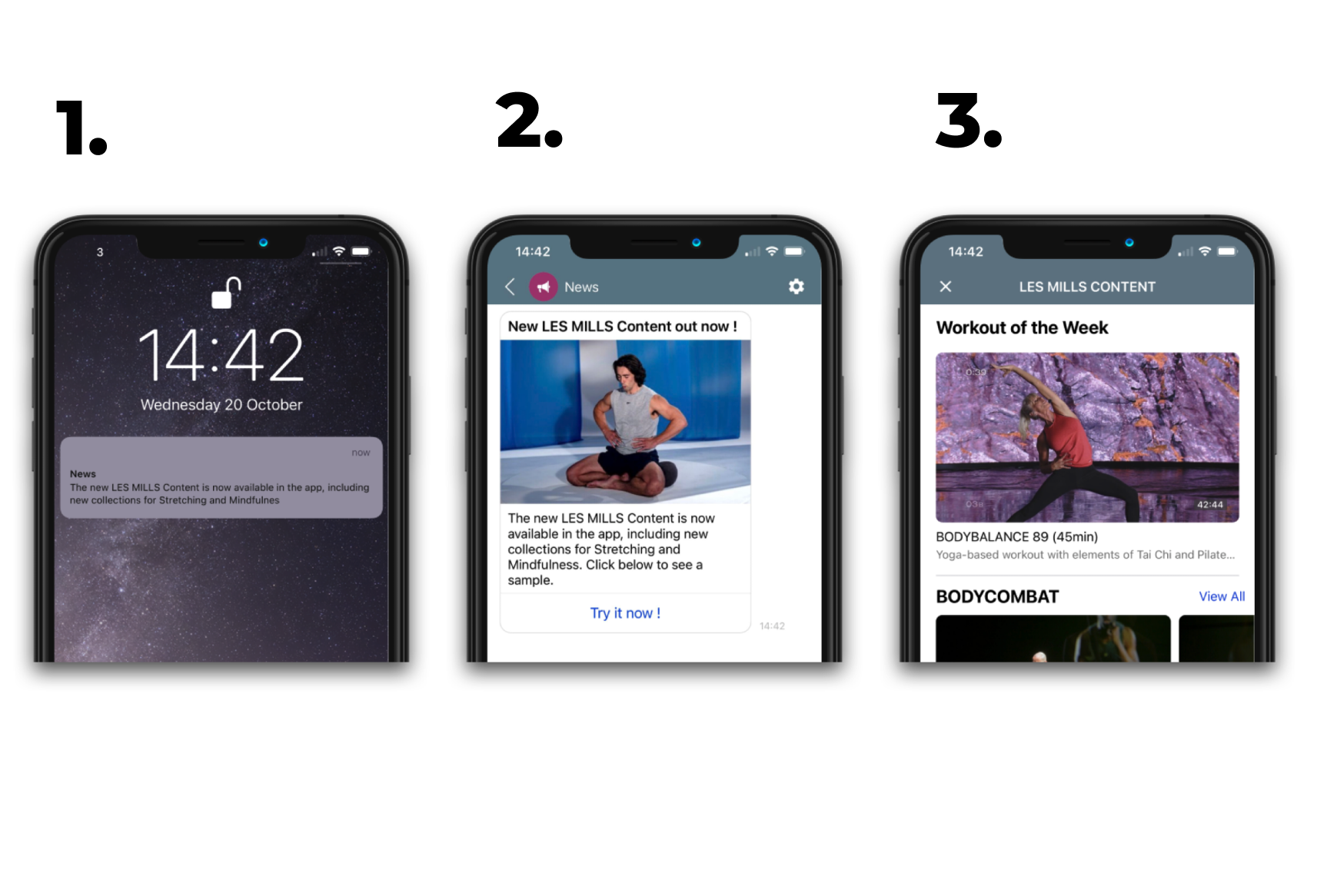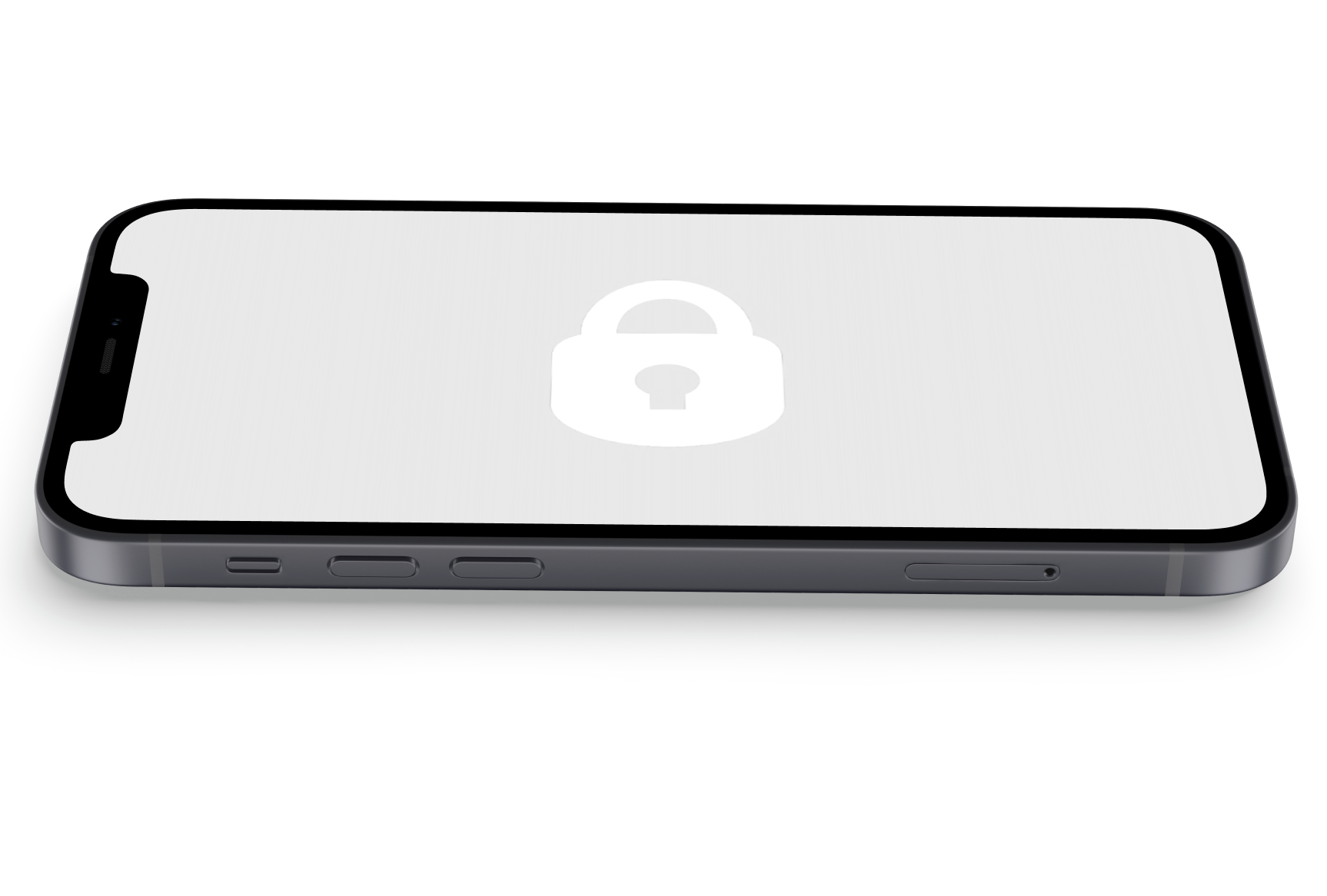 Private and secure No sharing of member data

Compared to other messaging apps, our Marketing Automation messages and conversations are completely secure. No data is passed on to third party providers and the conversations are completely private and encrypted.
Own message centre
Familiar messenger environment
The message centre is structured similarly to other standard messenger apps. Your members will quickly and easily find their way around.
Whether via push messages on the lock screen, or the messenger icon in the App, they will know when you have sent your latest message.
New and old messages stay in the message centre, meaning members can access them whenever they need to.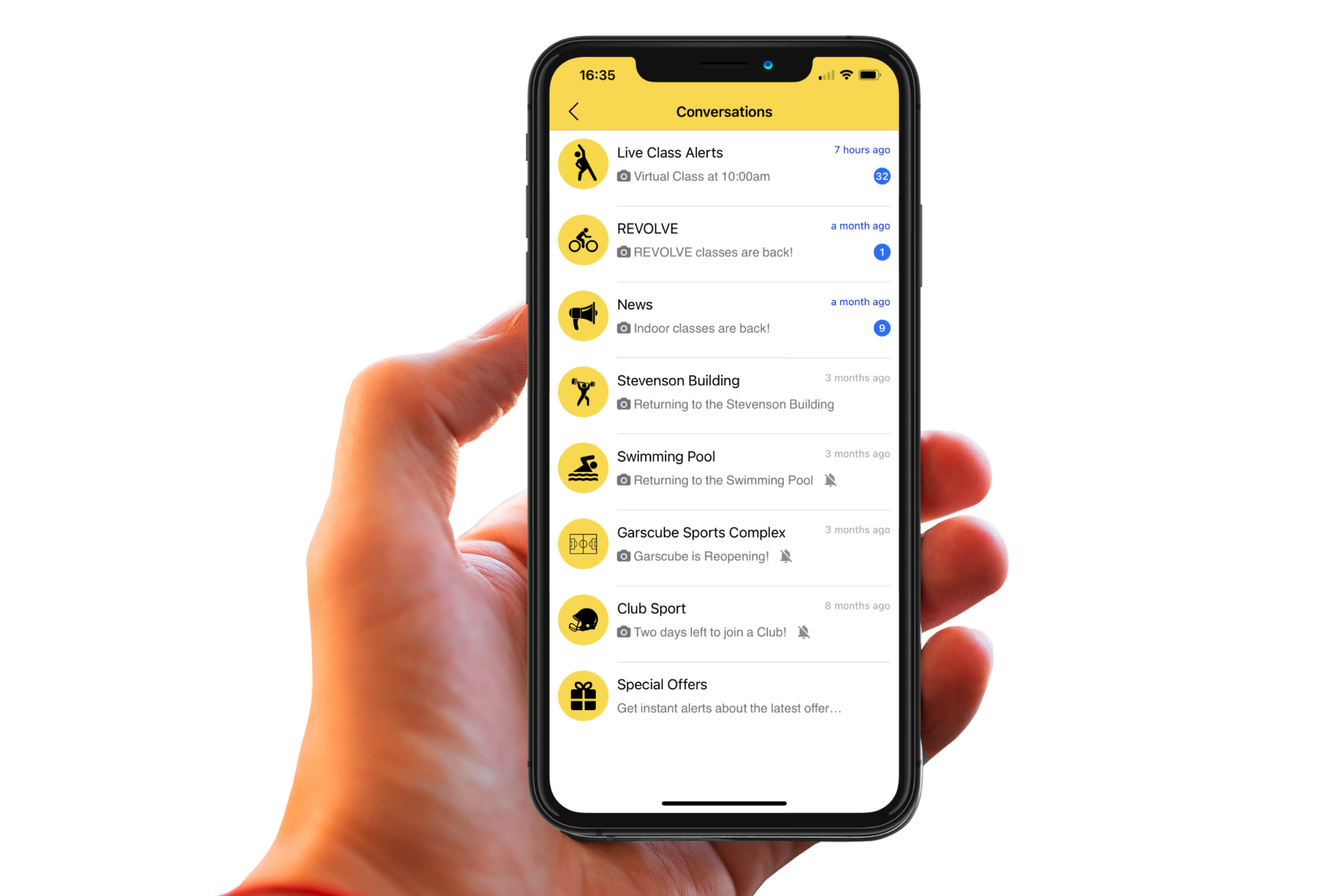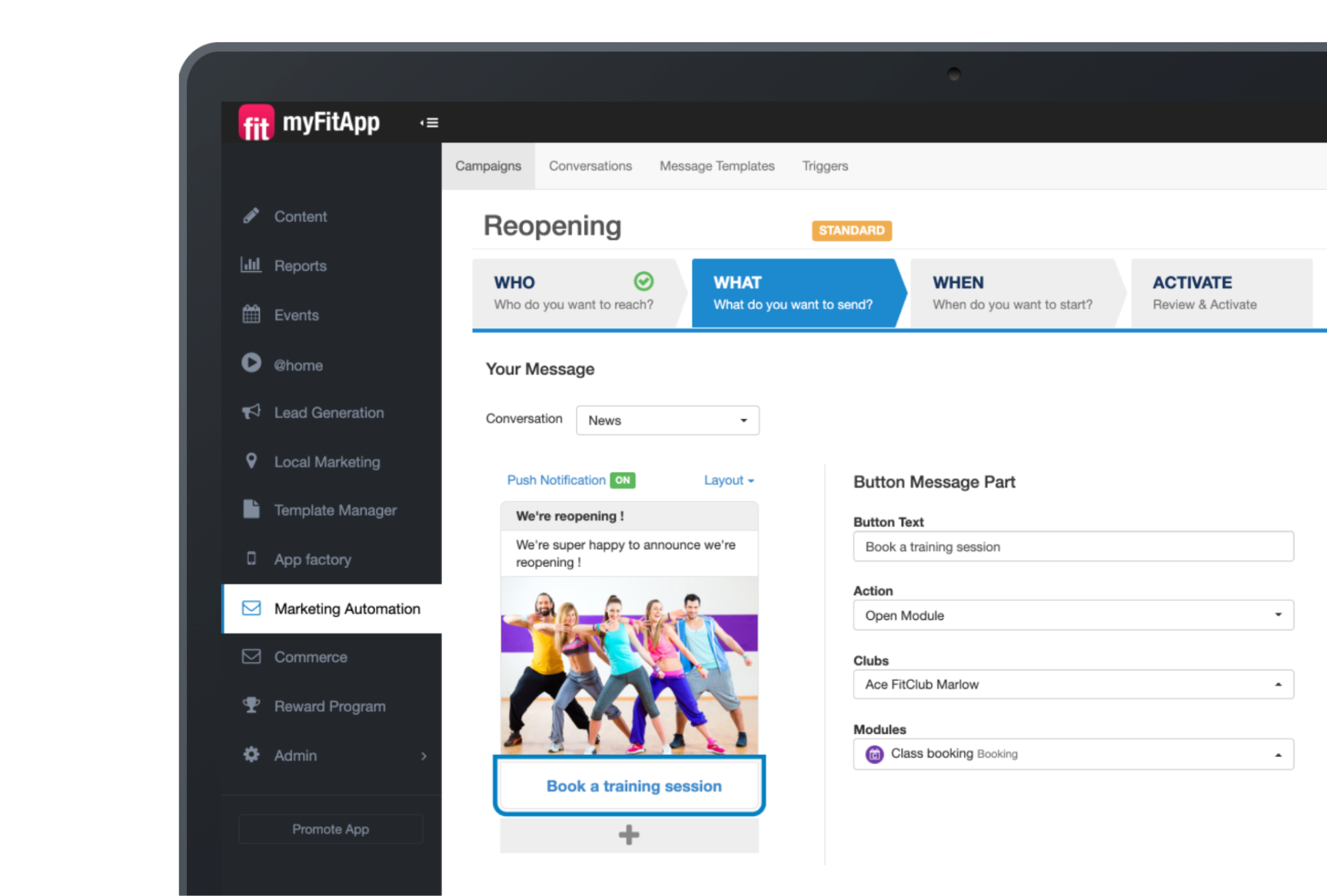 Manage campaigns
Easy-to-use campaign manager
Who? Choose your recipients. For example, you can differentiate between clubs if you have more than one.
What? Here you can create messages with text, links, images or linked modules.
When? Set when your message should be sent. With the scheduling option you can plan ahead and reach members at appropriate times.
Activate Just press save and you're ready to go.
Templates For recurring messages, you can easily create templates to use again. This saves you time in the future.
Marketing Automation+
Take your communication to the next level
Booking reminders
Booking reminders allow you to create a customisable campaign that sends automated triggered messages to remind members about an upcoming class or activity they are booked into.
This will not only increase attendance, but also reduce no shows. Members can quickly manage their booking directly from the triggered message within the 'My Bookings' section of your app.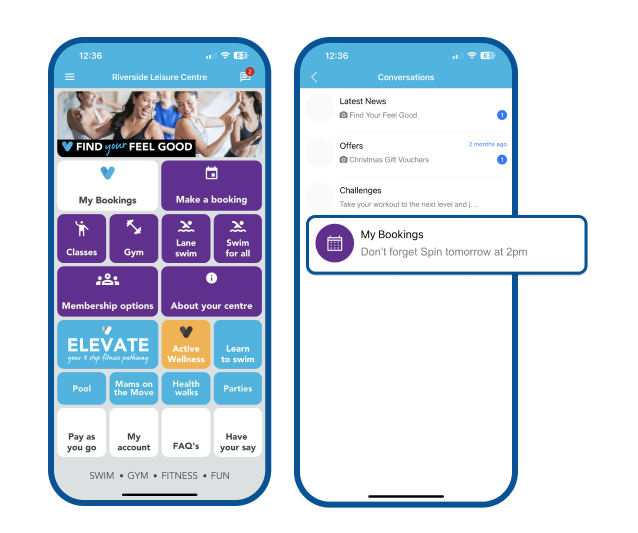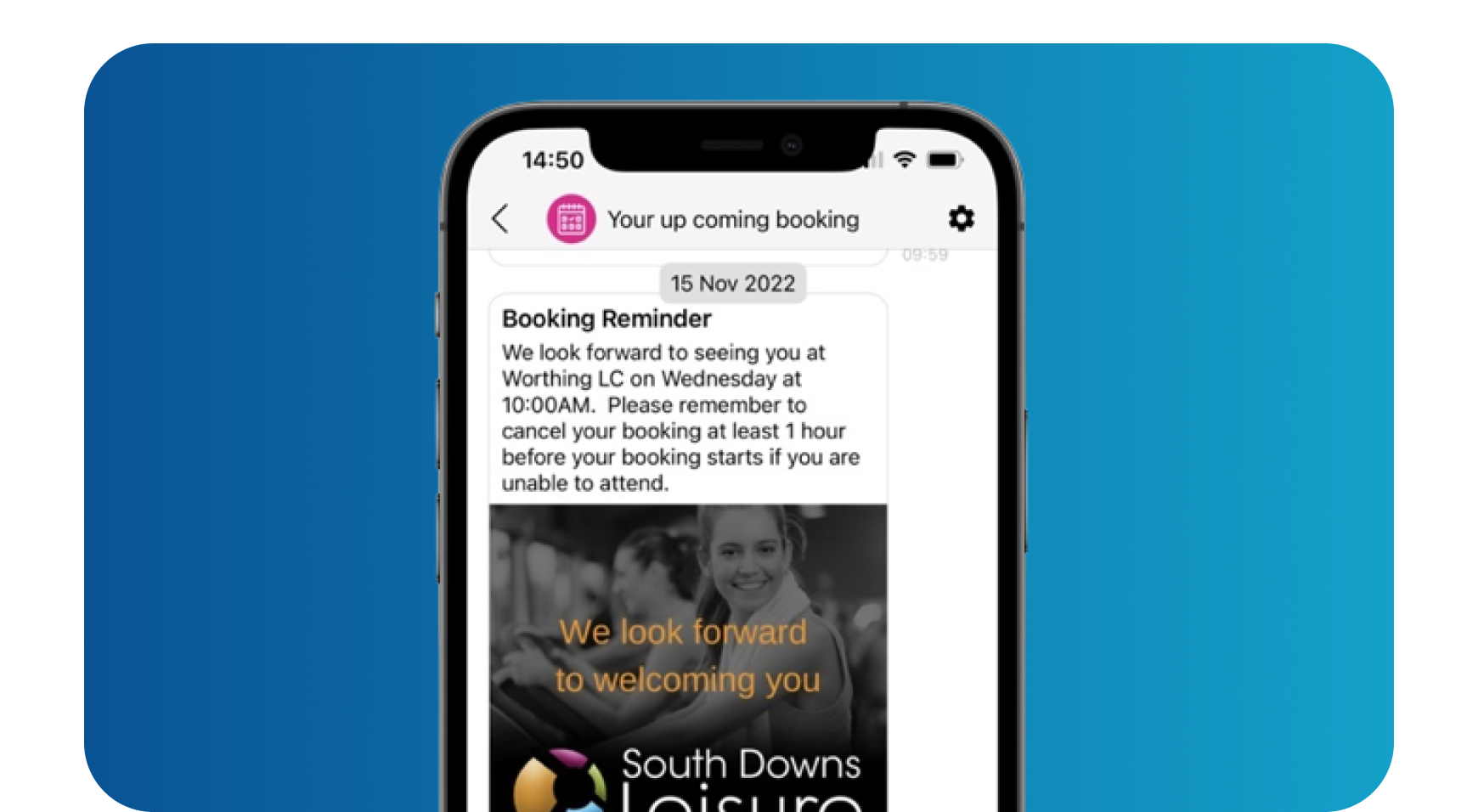 Booking message
Classes and activities
Send automated reminders to members for booked classes and activites
Send automated messages when a user cancels a booked class
Send automated messages when a user adds themselves to a waiting list
The App allows us to engage and communicate with our customers quickly and effectively. The campaigns manager is really easy to use and Marketing Automation has been a much better channel for communication than email.
Get started with Marketing Automation now
Transform and simplify your customer communication, use your App as the main communication tool with your members. 

innovatise GmbH  ©  2011 - 2023