Digitise your gym
Retain members, acquire new ones and boost revenues with your own amazing, branded app for in-gym and at-home fitness.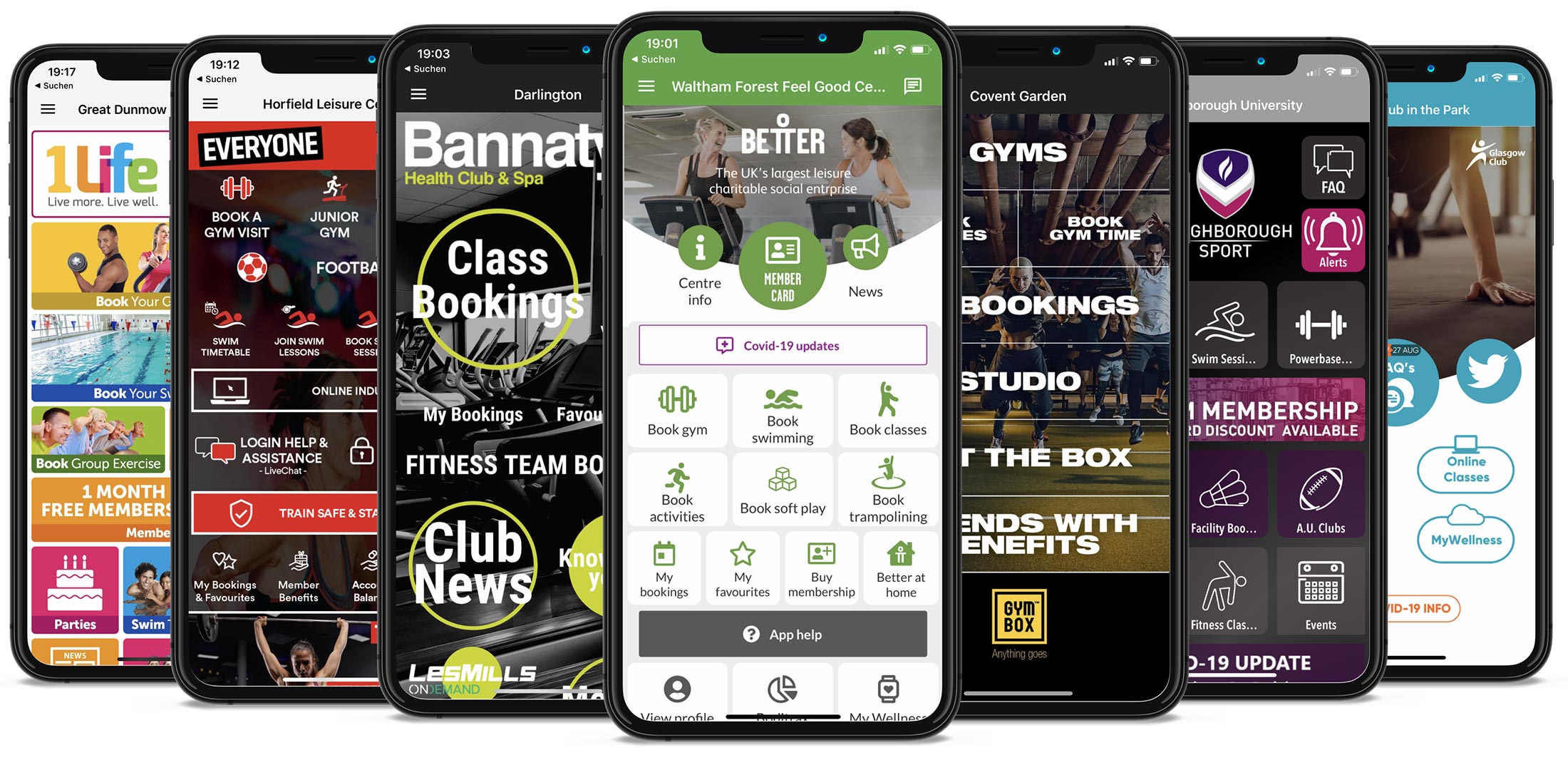 Amazing Branded App and Marketing Platform
Build a digital relationship with your members !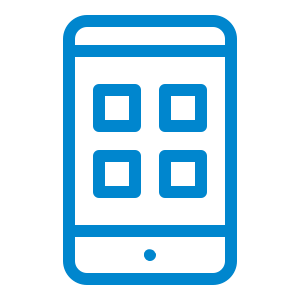 Branded App
Your own branded app with the super-flexible App-Designer to create your own, unique, gorgeous, branded app!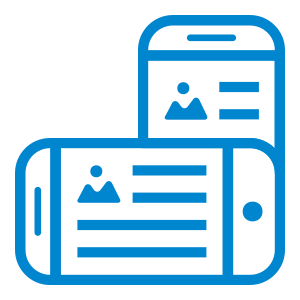 Content Marketing
Promote your facilities, trainers, programs, courses, nutrition. Change anything, any time!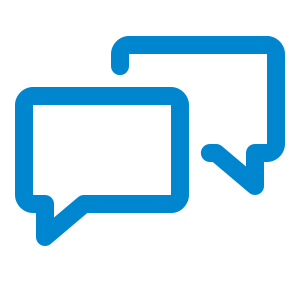 Marketing Automation
Engage your members with real-time, personalised rich messaging with push notifications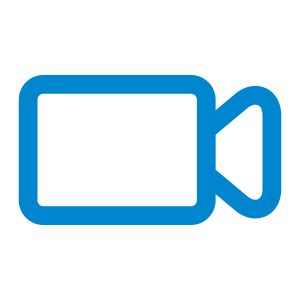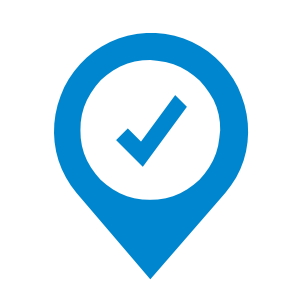 Attendance & Access Control
Manage gym access and register attendance through your app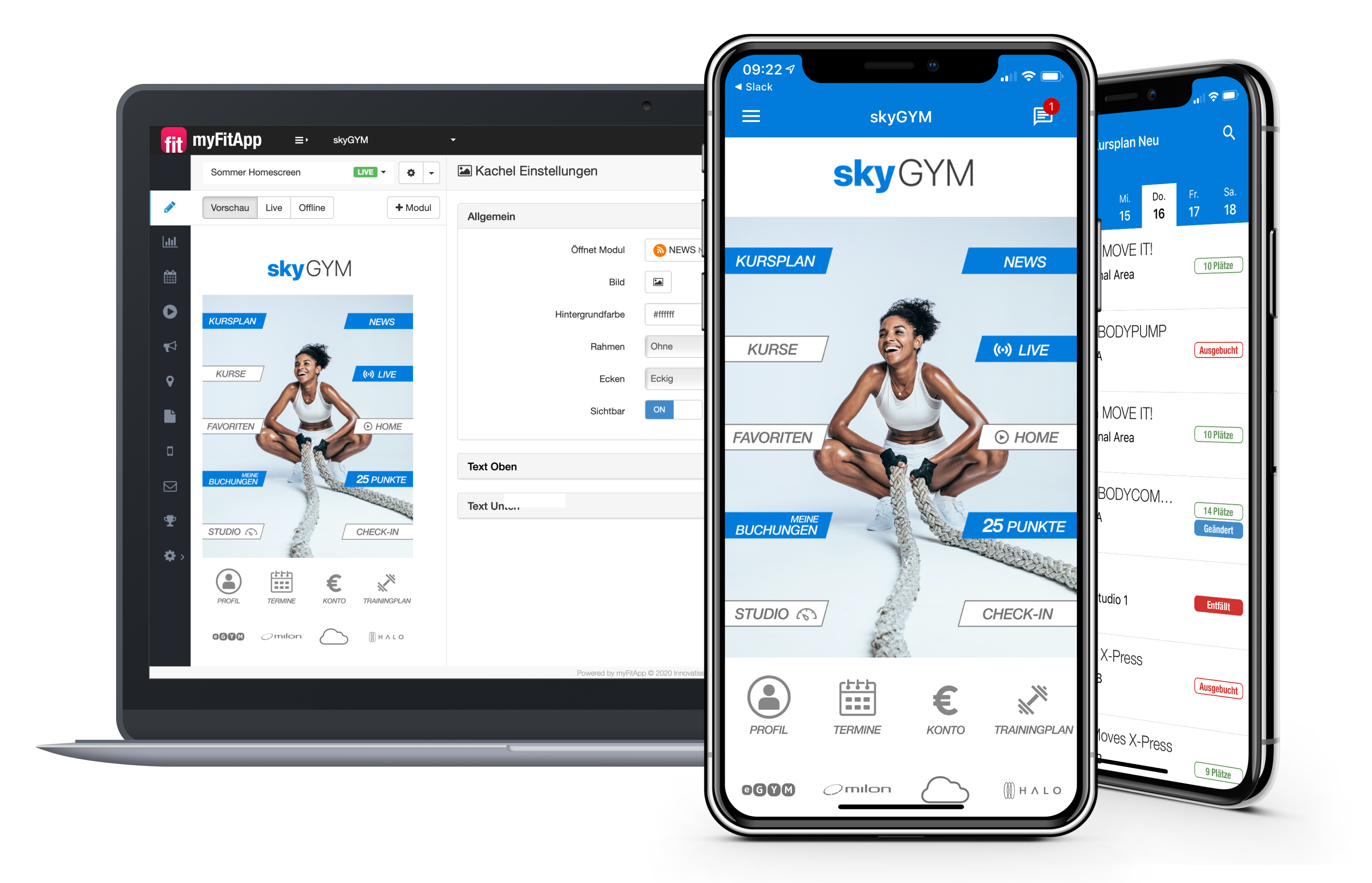 Your own gorgeous Branded App & content
Communicate your brand, impress your members
Our super-flexible platform lets you communicate your brand and impress your members. You can add as much info and news as you want – your facilities, trainers, programs, courses, nutrition, news, events and schedules. And you can change anything, any time, yourself through the flexible web cockpit.
myFitApp@home
the ultimate way to deliver fitness programs to members at home
Live stream your fitness programs from your trainers under your brand to members at home through your app and website. Restream a recorded session if a trainer isn't available. Use the app and web shopfront to showcase previous live streams, other video programs you've created and optional 3rd party content. Monetise all of these by limiting access to members-only and offering in-app purchase. Ultimate functionality and looks fantastic !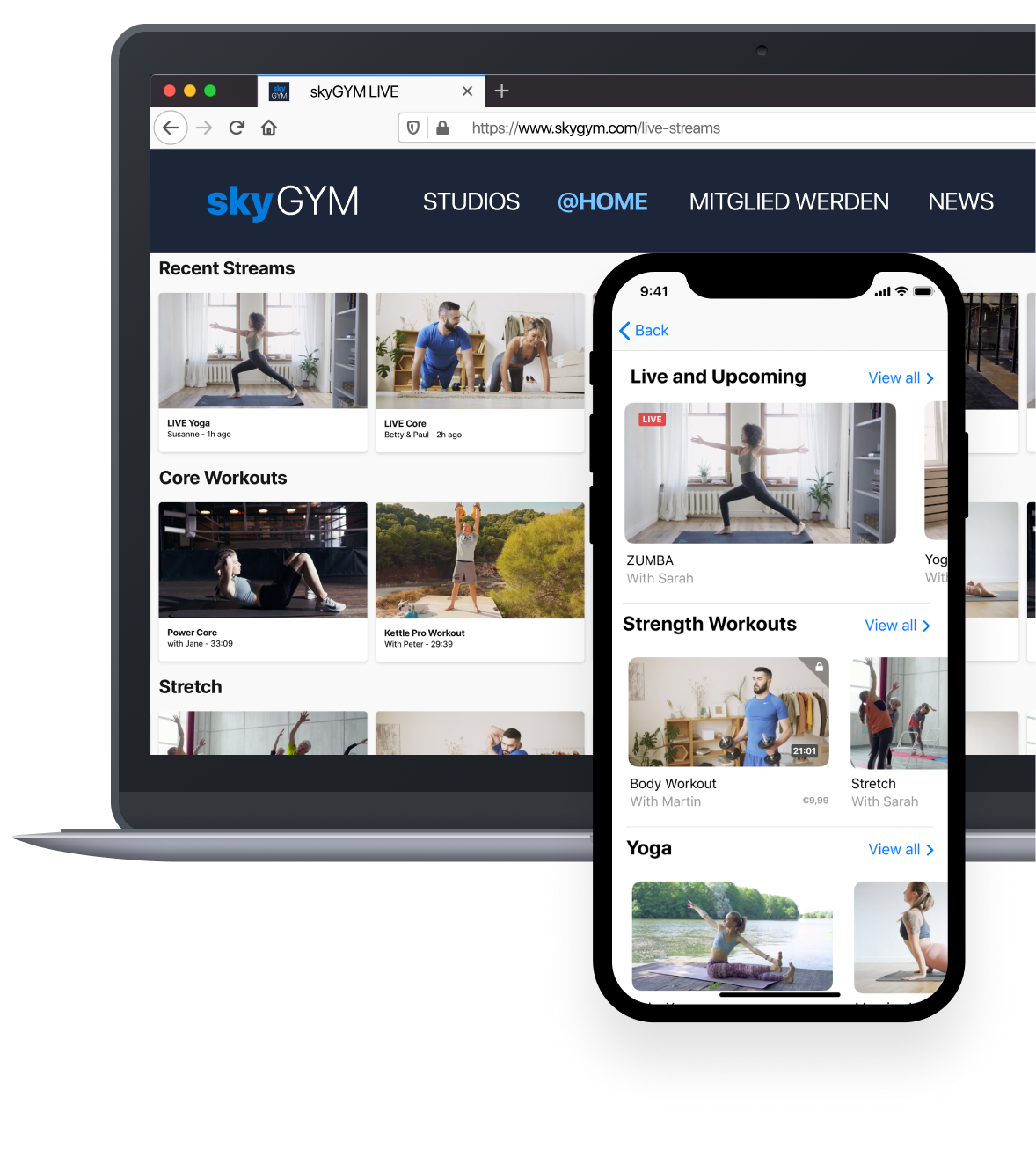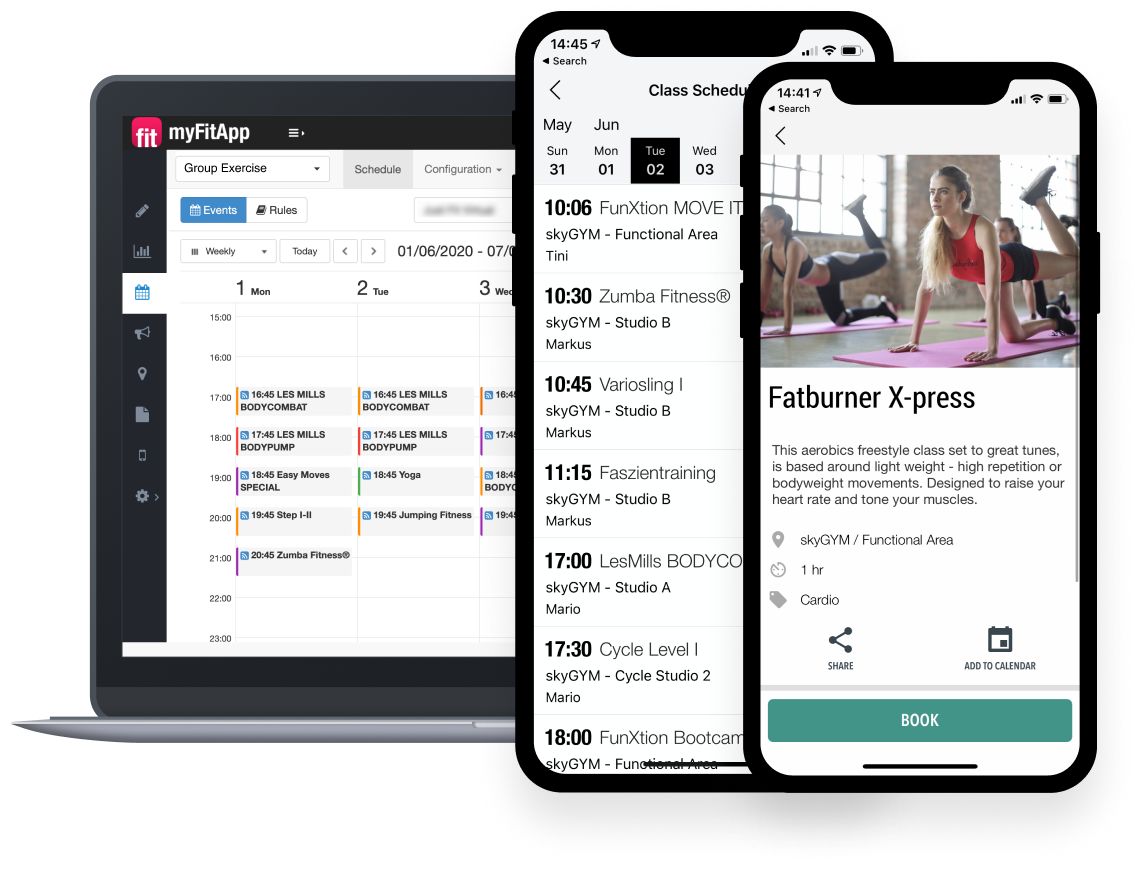 Sensational Event Schedule and Booking
fast, easy, feature-rich booking that members love
Fast, easy booking for classes and courts makes life so much easier for your members and saves you staff time. Members can share bookings to introduce their friends to your gym. Class check-in through the app makes life easy for trainers and helps you optimise class capacity. And our Event Schedule makes it super-easy for staff to manage schedules including changes to trainers, locations and times, with updates visible immediately in the app and on your website. It's sensational! 
Awesome, automated messaging 
Immediately, impressively engage your members
Keep your members engaged and informed with timely, relevant messaging direct to their pocket. Alert them if centre operating procedures change. Remind them 24 hours before their class. Inform them if a space becomes available in a class they like. Promote offers and events that you know they'll want to hear about. It's easy with our Marketing Automation, in-app message centre and push notifications. Awesome !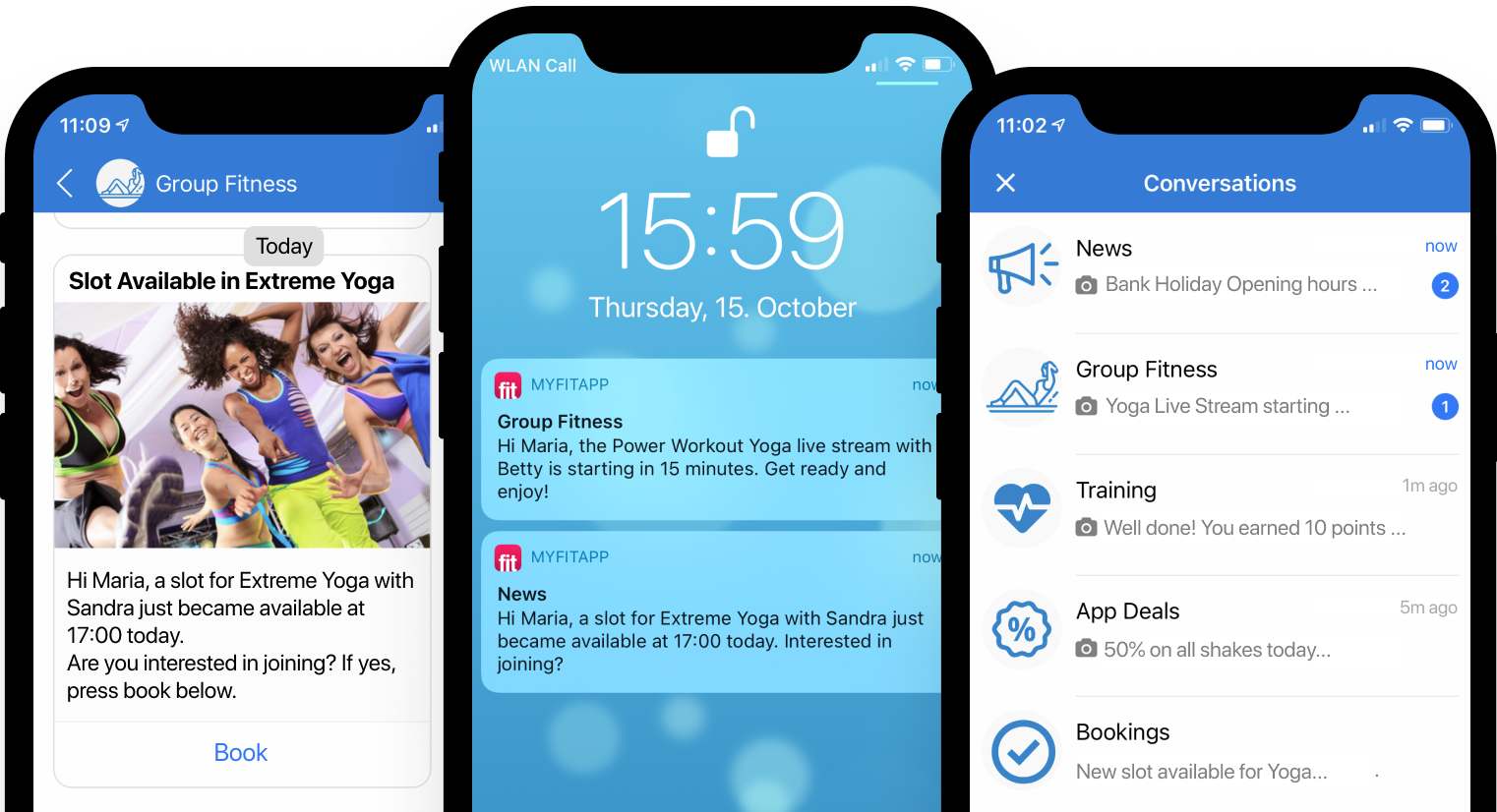 Mind-blowing Lead Generation.
 In-app member referral can pay for the app many times over
Run a member referral program in your app and get a stream of high-quality leads that can more-than-pay-for your app. Set it up, it runs automatically and the leads keep on coming. Fully GDPR-compliant, our lead generation has a proven track record in bringing you high-quality leads with amazing member conversion rates. Wow !
Intelligently integrated and completely open

Deliver the best experience for your members
myFitApp is completely independent and open. It is already integrated with many of the leading Leisure Management Software providers so your members can use the same Login for your app, delivering the best experience. A great customer experience creates more participation, happier customers and more revenue for your business.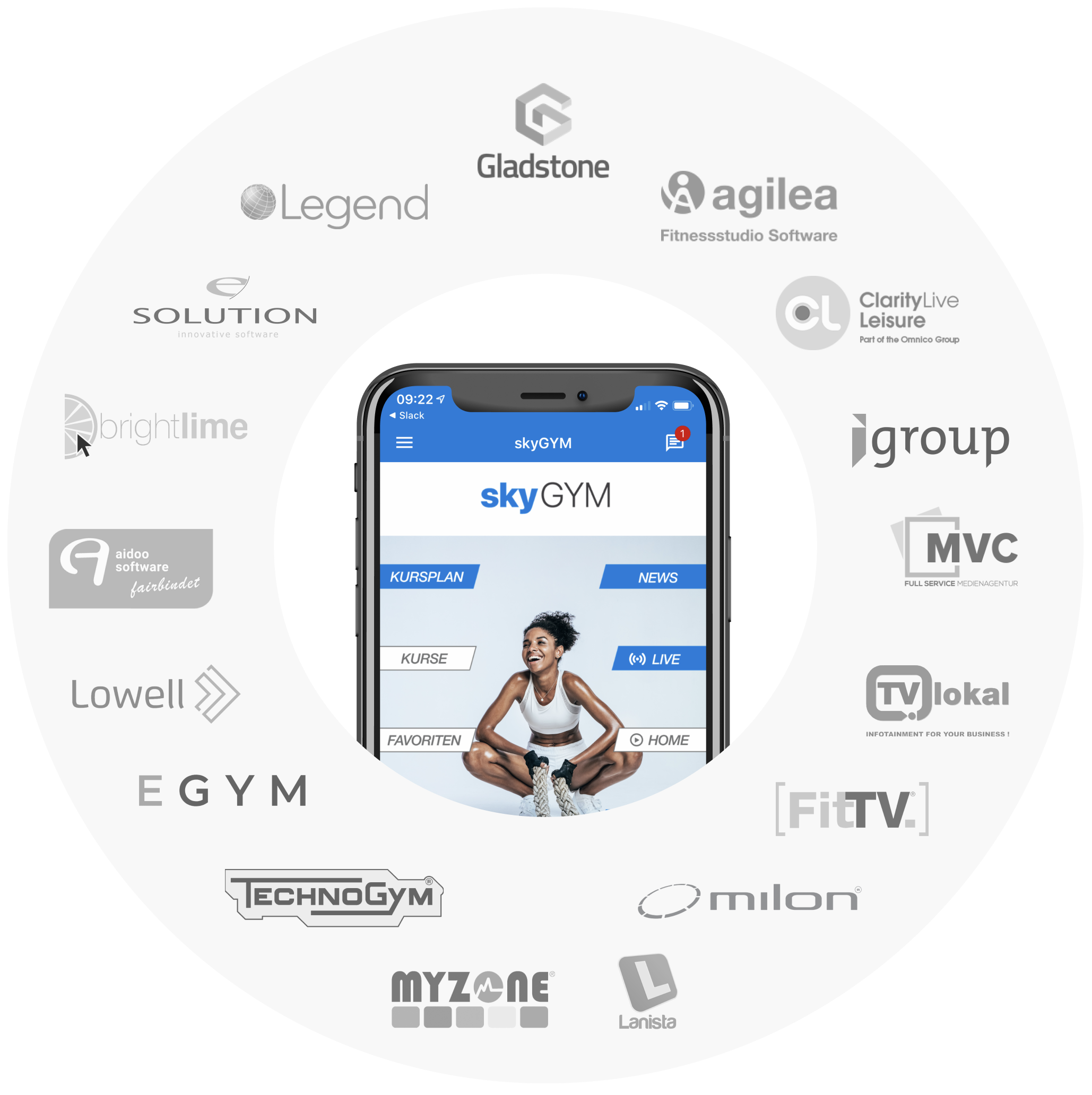 Our customers love their apps!


"I don't think I've been this excited about something we're offering to our customers in years !!"
"Our marketing team are buzzing, it lets them do everything they envisaged quickly and easily."
Ready for a demo?
Find out how myFitApp can digitise your gym, help you retain members, acquire new ones and boost revenues in-gym and at-home.
innovatise GmbH  ©  2011 - 2021