Your own digital home fitness solution
Deliver your fitness programs from your trainers under your brand to members at home through your app and website. Monetise these programs by limiting access to members-only and offering in-app purchase.
Branded, super-easy, fully integrated platform
Live streaming. Super-easy streaming – one click for members to join a workout. More info >
Re-streaming

Use previously-recorded streams as live streams and free-up trainers

On-demand video

Manage and deliver your own video content library in your app

3rd party content

Optionally supplement your videos with high-quality, curated workout programs from selected 3rd party content providers
Shopfront in-app and on-Web

Promote your programs through a dynamic shopfront in the app and on your website

Built-in monetisation

Use your programs to retain existing members, re-join lapsed members and generate new revenue

Promote your content

Using Marketing Automation to shared marketing messages will increase content usage and your ROI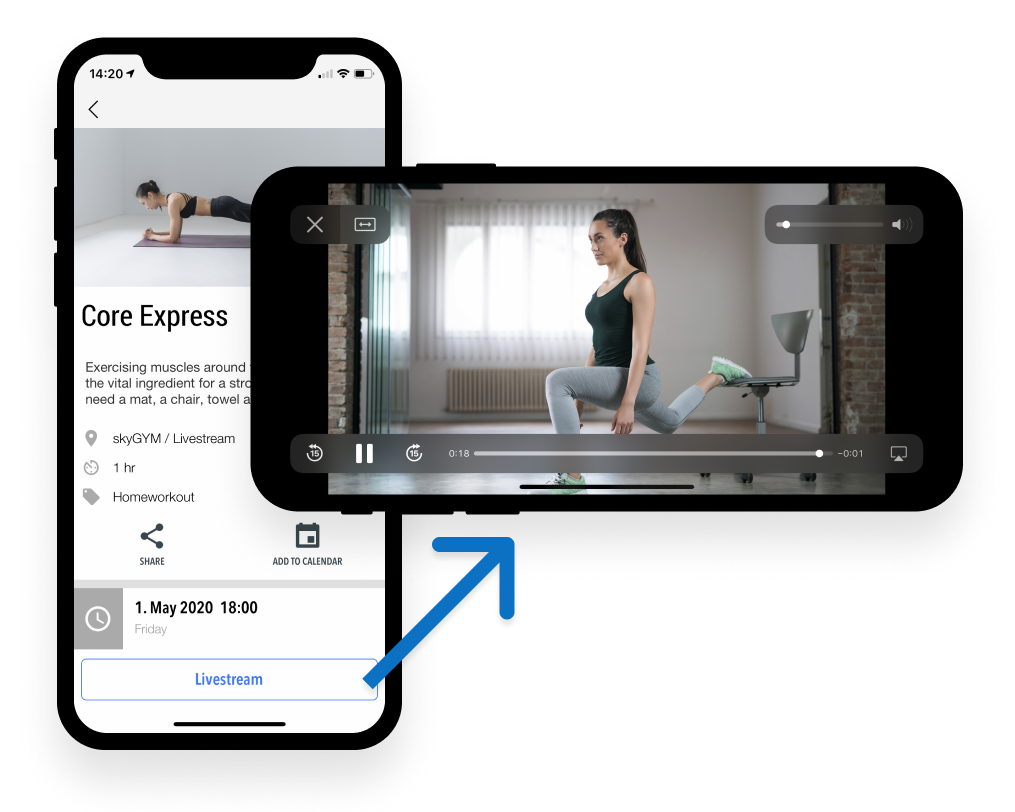 Live streaming
Super-easy for even non-technical members
Start and watch your live stream directly in your branded app with a single click. More info >
Directly in your branded app with a single click
No codes, no searching for links
No additional apps or websites required
Chat stream with emojis
Your own workout community
Chat in streams takes your workout community to the next level. It increases the motivation of your members which in turn allows them to achieve better results.
Emojis also provide a way to give feedback during the workout without having to type.
Before, during and even after the stream, trainers and members can chat with each other – for a training experience as close as possible to the one in the studio!
Chat as a form of feedback is fun for all participants and a great way to motivate your members.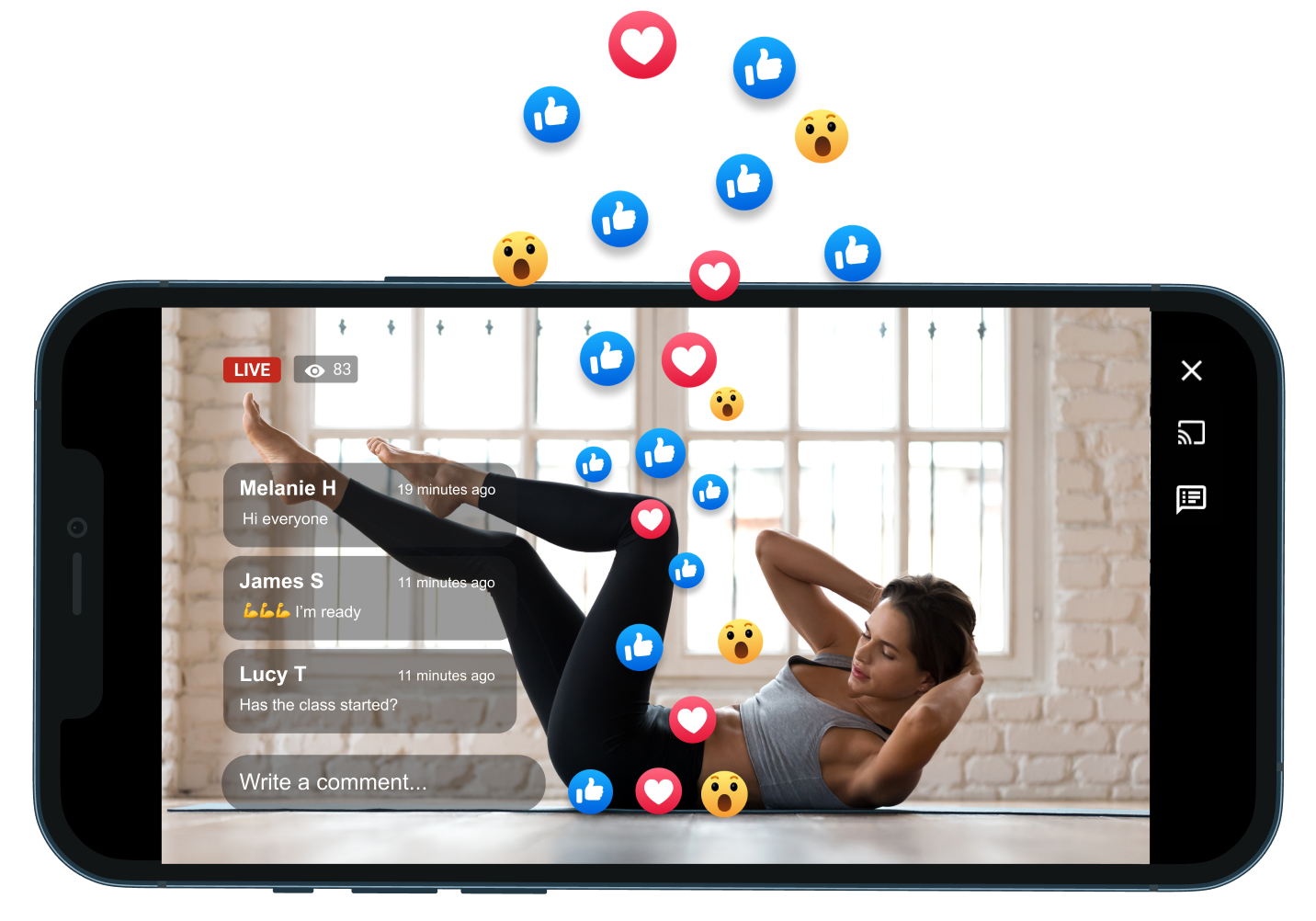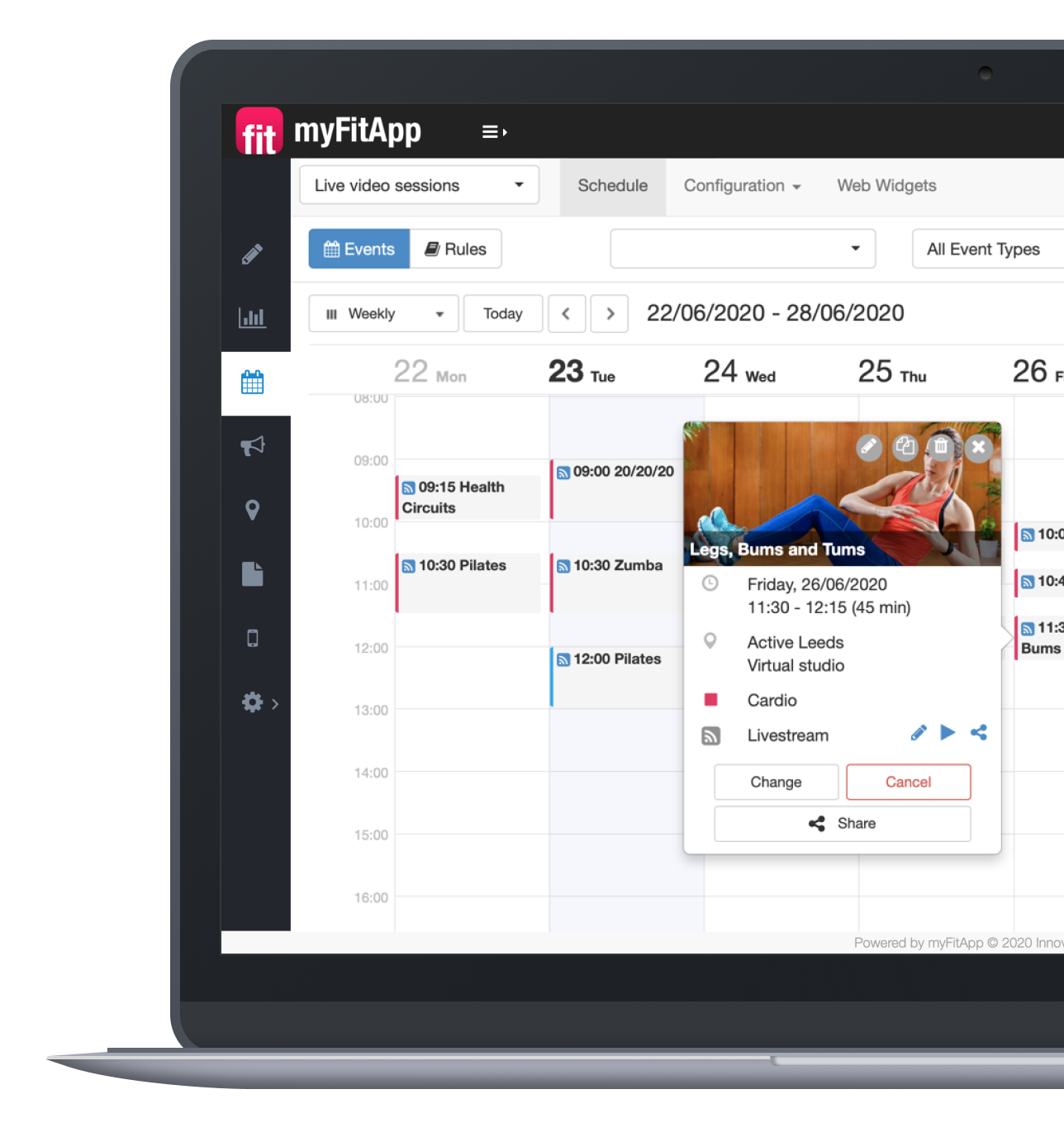 Super-easy live stream management
Automated stream creation
Managing your schedules is super easy in the Event Schedule in the web cockpit. Schedule your recurring streams with a few clicks and all streams are created automatically for you. 
Whether you are a single gym, a large chain or a franchise the Event Schedule has you covered. And with the sophisticated security functions, you can delegate administrative functions to individual teams or branches according to your needs.
Easy broadcasting for trainers
Stream directly from your own branded app
Your trainers don't want to be stressed out by tech! With a single click in your branded app trainers can start live video broadcasting. More info >
No codes, no emailing or searching for links
No additional apps and websites required
As intuitive as recording a video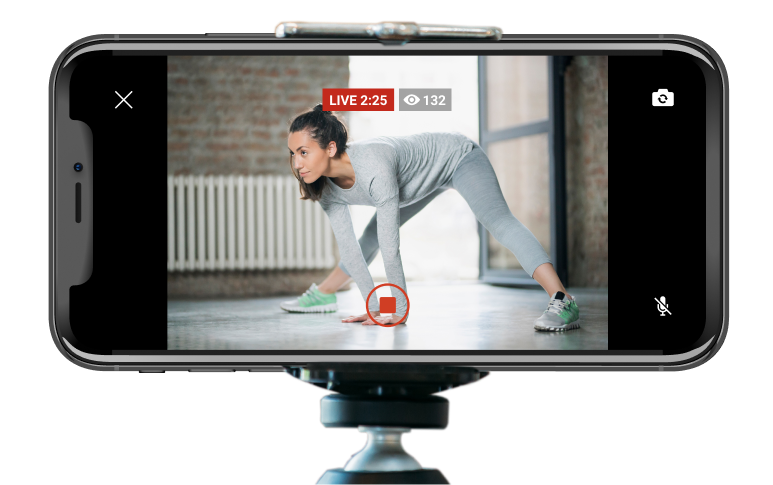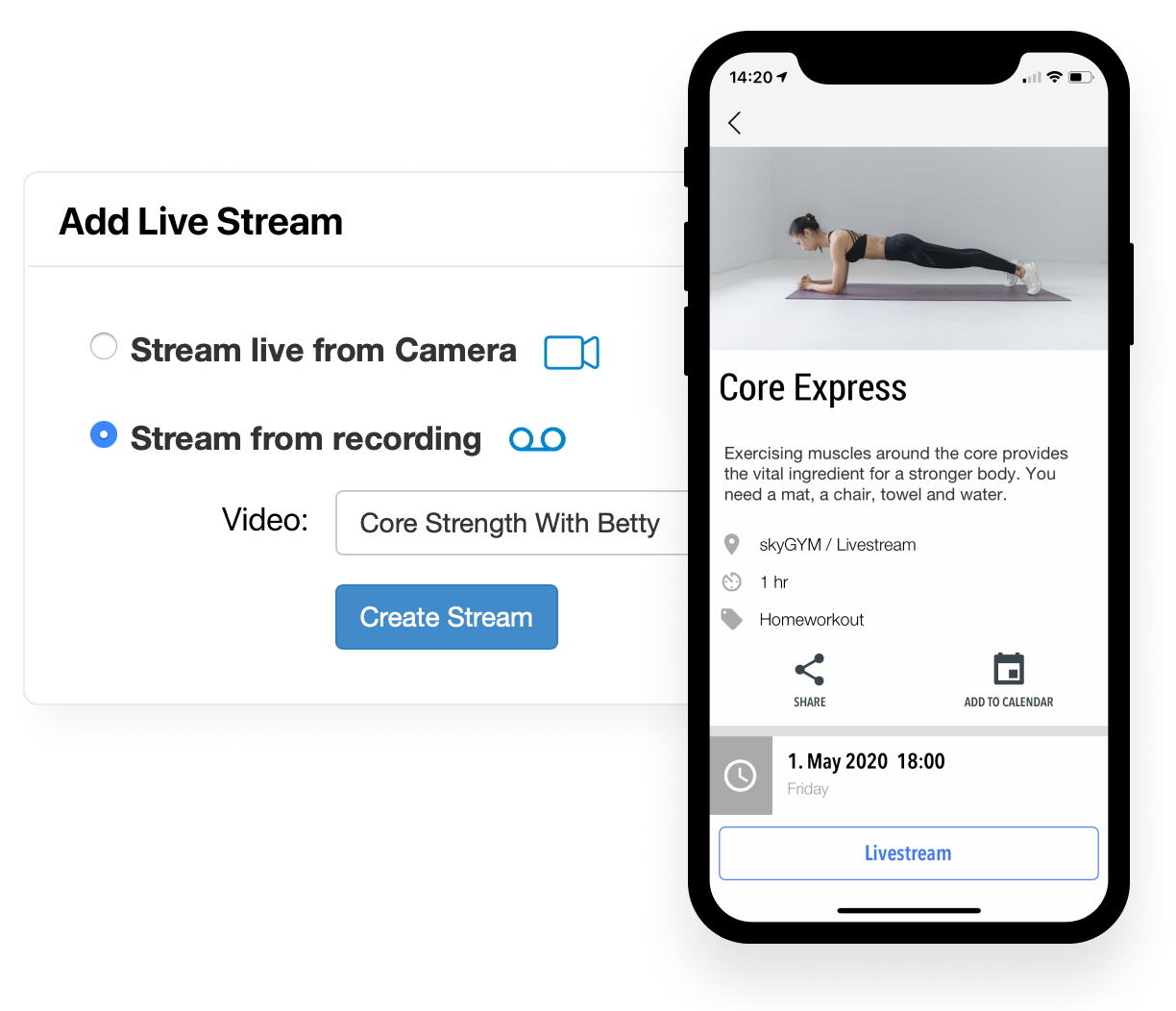 Re-streaming
Use previously-recorded streams as live streams
Save your trainers' time while offering live-streaming throughout the day.
You members get the same motivating user-experience without you having to tie-up your trainers.
App and web shopfronts
Promote your content, keep members engaged, generate new revenue
In your own branded app.

Add the shopfront directly in your app. You decide where and how it's promoted.

Over 10 different layout options.

Customise your shopfront with different tile shapes and sizes depending on what content you are promoting.

Cast to laptop or SmartTV.

After browsing and selecting on the app, cast to laptop or SmartTV for larger screen.

Live Stream web widget

 The live stream schedule can be embedded on your website using our web widgets.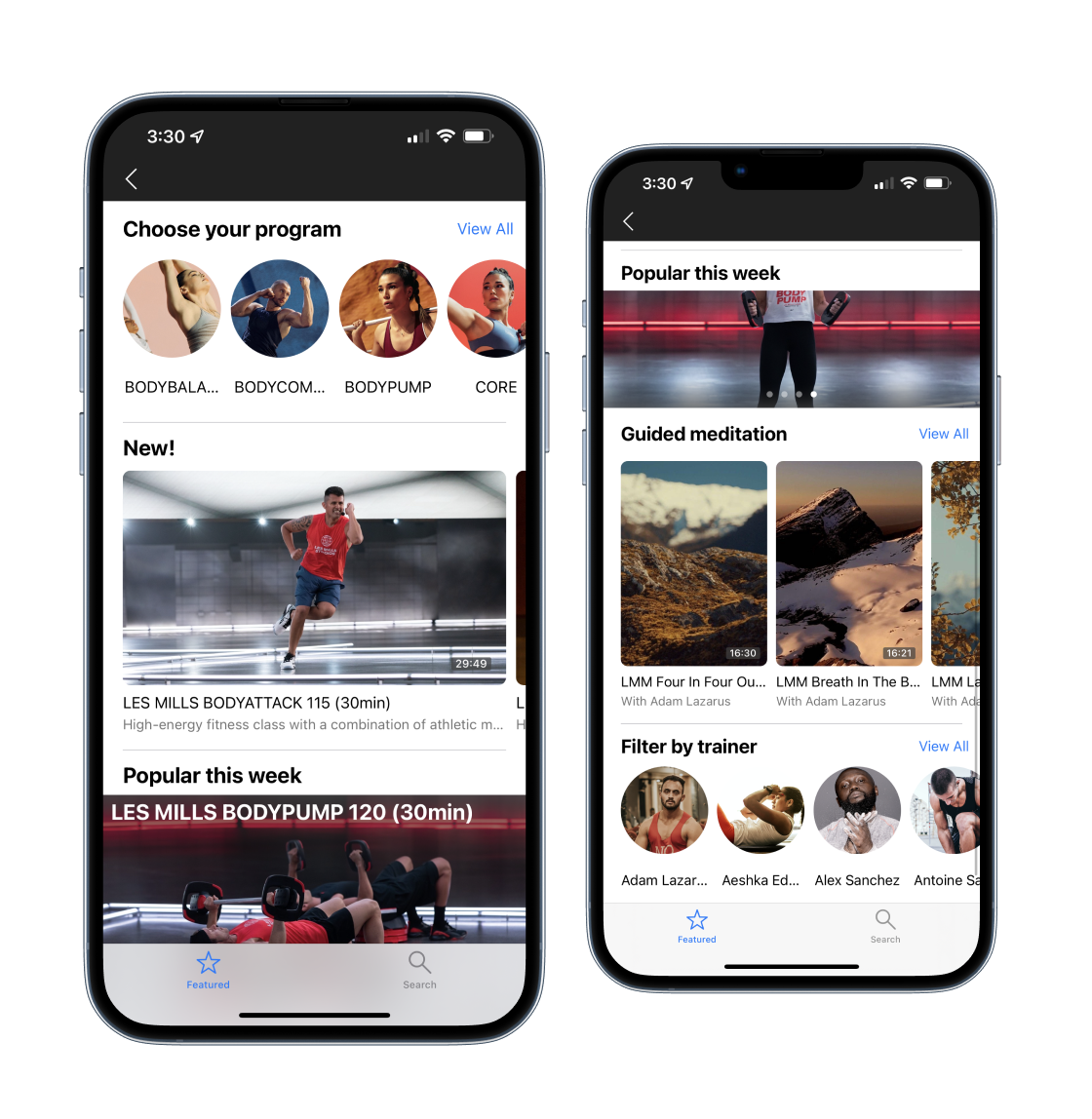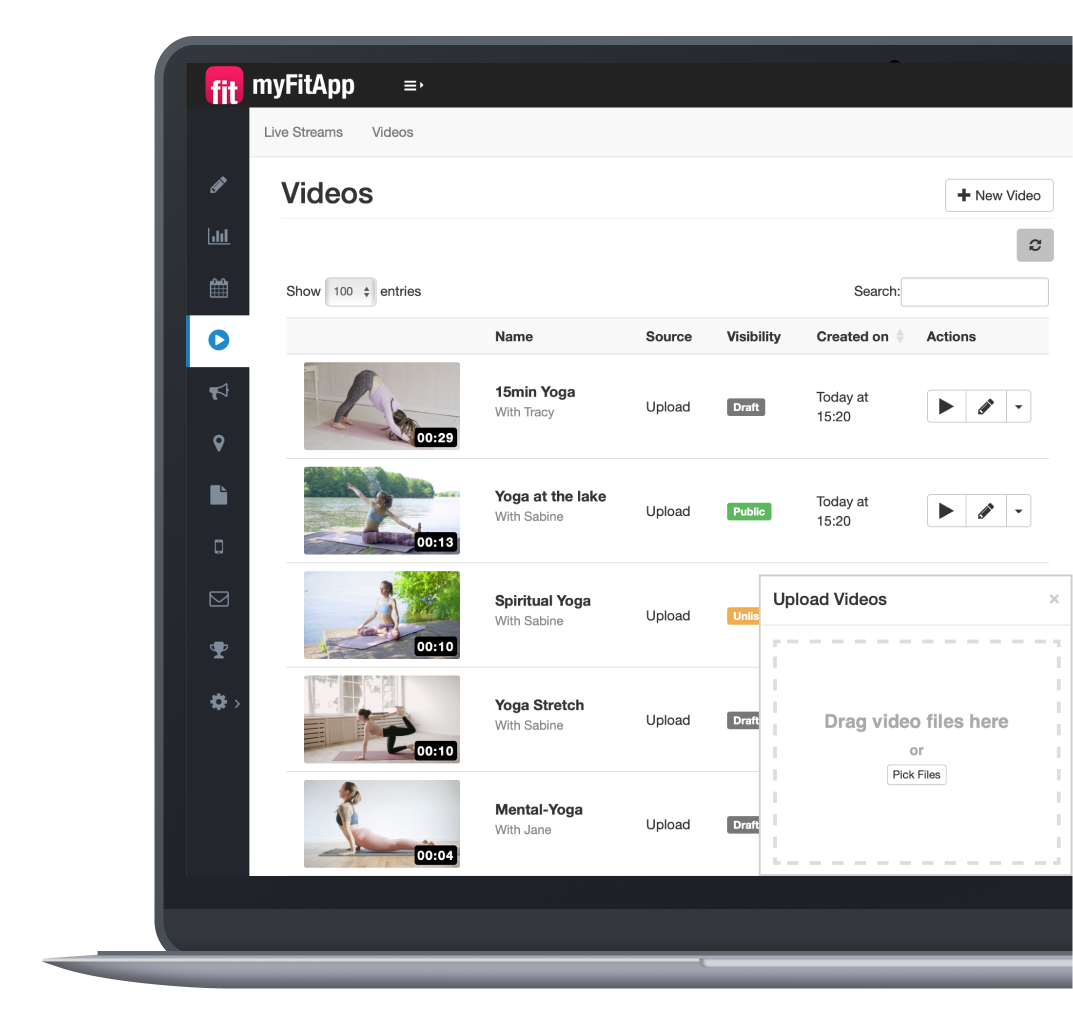 On-demand video you control
Manage and deliver your own video content library
Upload your video content to the Video Content Management System (CMS) in the same cockpit you use to manage your branded app.
Drag & drop video upload
Categorise and curate your videos
View and manage live stream recordings
3rd party content Supplement your content with high-quality 3rd party content

We have partnered with industry leading providers like Wexer and LES MILLS. You can choose from their high-quality, curated fitness workout videos to supplement your content.
Fully integrated – select and mix 3rd party content with your own
Can be monetised just like your own content
Continuously fresh, industry-leading content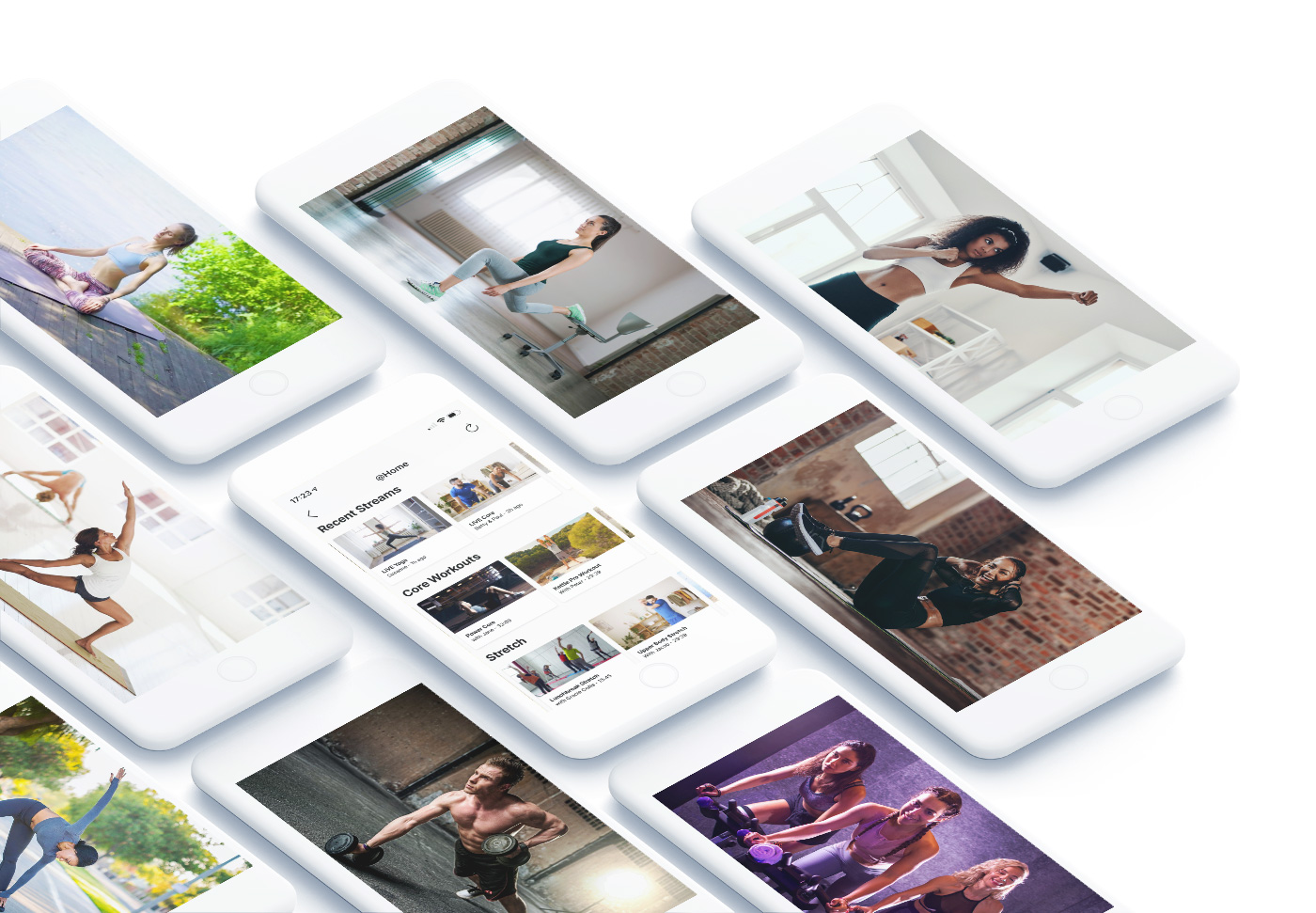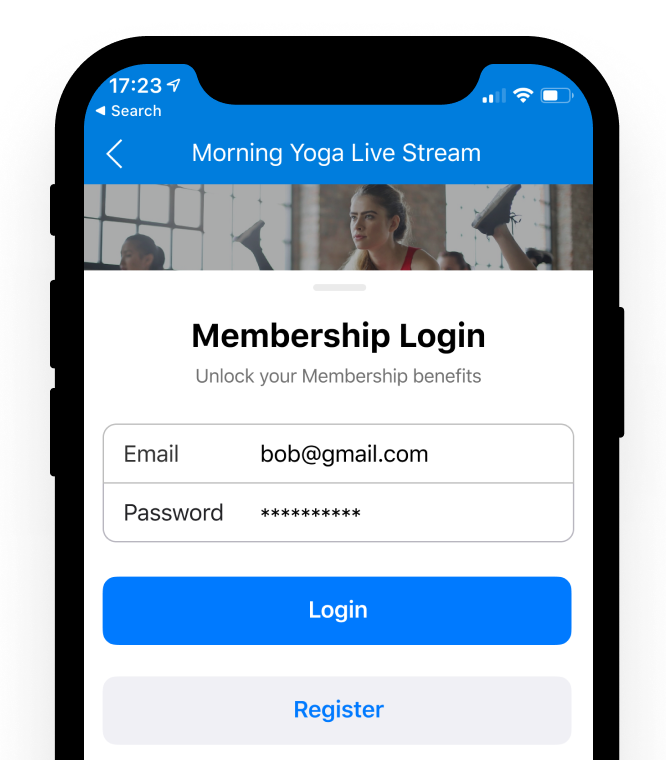 Monetise through in-app purchase
Generate revenue from digital-only memberships and pay-per-view
Digital memberships Generate additional revenue with digital-only memberships.
Pay-per-view Let guests, friends and those on lower-tier memberships experience your digital programs. You earn additional revenue with a route to gaining additional full members.
In-app purchase is the highest conversion-rate way of paying for digital content in apps. One-click payment gives you the best conversion-rate and maximises your return on digital content.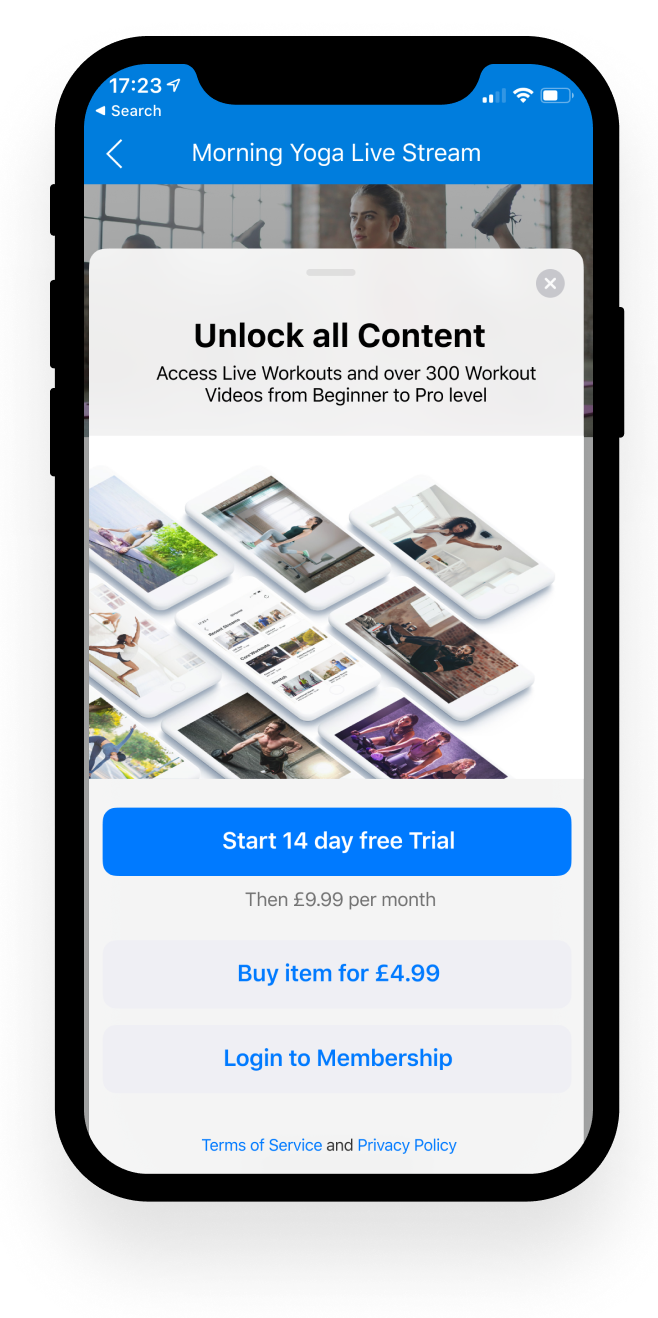 Built-in marketing
Promote your content with built-in marketing tools
Automated push messaging
In-app messages with direct click-through
Targeted campaigns with Marketing Automation
Banner Promotions on your homescreen
QR codes, NFC scans and app Deep-Links for direct click-through from social media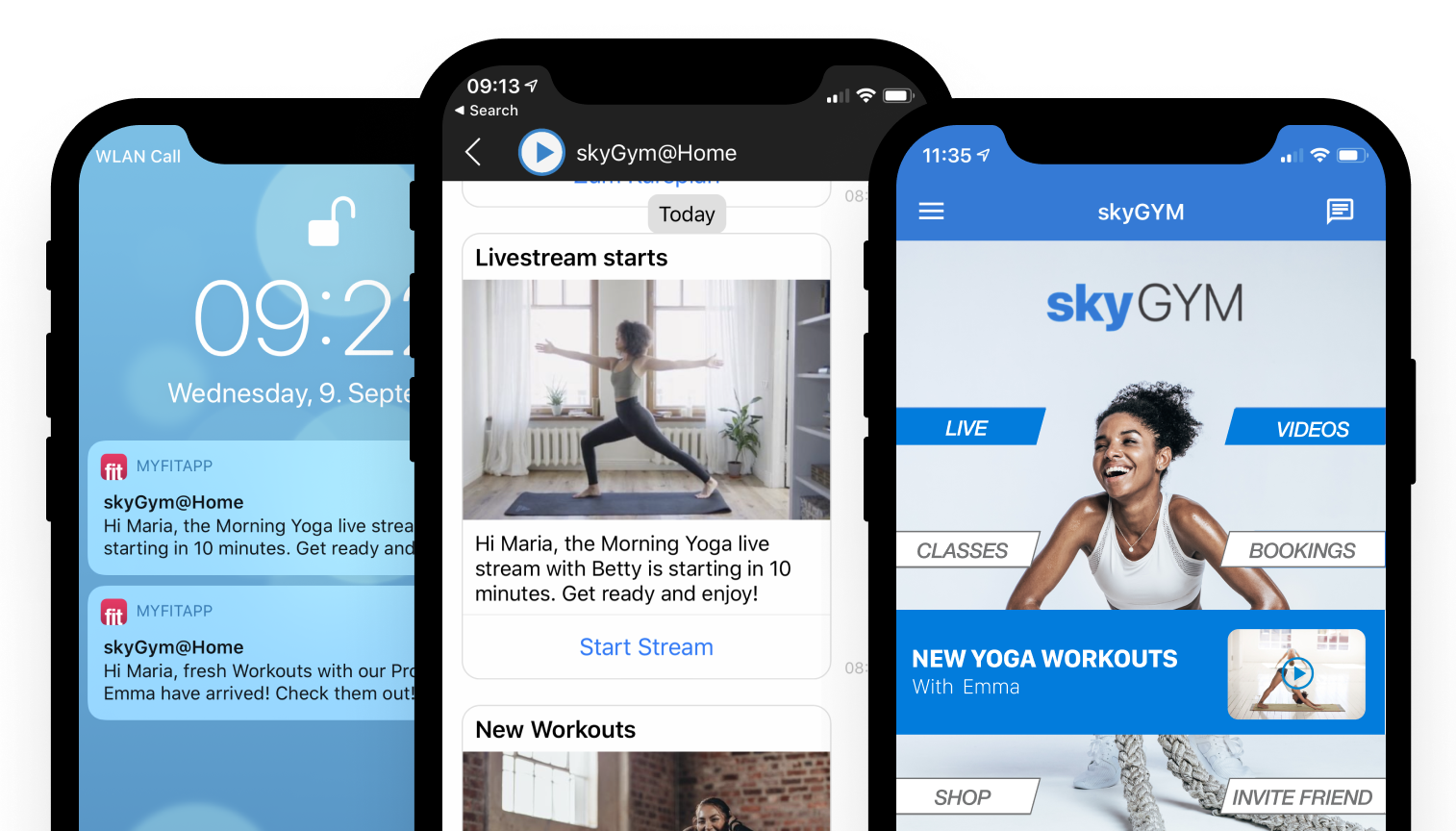 Featured and search Browse workouts or search by tags

For fast, slick navigation in the app, users can browse your featured workouts or search by tags.
Curated content is managed by you in the cockpit
Fast, slick in-app navigation for members
Members can find what they're looking for, without endless scrolling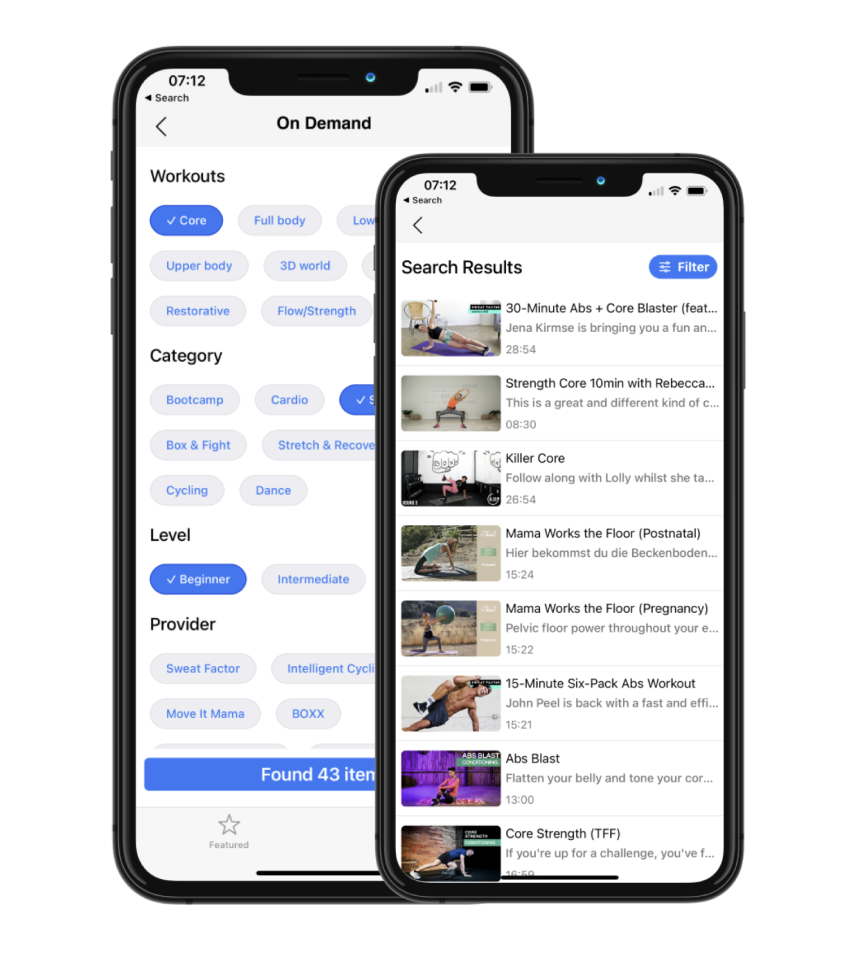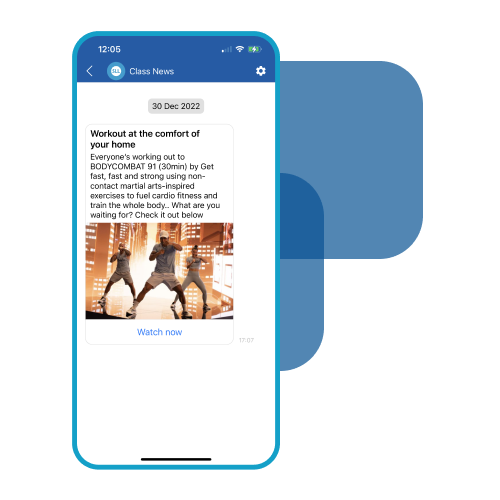 Promote your content With automated messages

Promoting digital content is a must to keep members engaged. With Marketing Automation you can send automated messages that can be scheduled to go out daily, weekly or monthly to promote your @home content.
The message is configured in Marketing Automation where you can choose the library that you want your video to be sent from, each message chooses a random video from the library.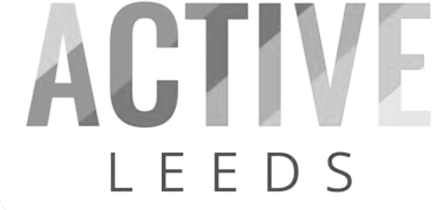 myFitApp live-streaming is just what we've been looking for. It's our brand, it's easy for our trainers and easy for members who can watch on their phones or on a laptop via our website. The myFitApp team have done a stunning job getting this running rock-solidly so quickly.
Start now with your own @home solution
Start now to deliver your training programs digitally to your members – it's so fast and easy, they'll love it !

innovatise GmbH  ©  2011 - 2023