GLL
2 million App downloads
GLL, the largest public-sector fitness provider in the UK, needed a unique solution that could keep up with the accelerating pace of innovation and changing technology trends. This wasn't possible with their current platform – an App they built from scratch.
GLL turned to myFitApp after scanning the market for a partner that could provide them with a solution that focusses on a great user experience and a 'toolbox approach' to allow them to change anything in the app themselves.
Thanks to their efforts and the flexibility & architecture of the myFitApp platform, their new App went live within three weeks, fully integrated with their Leisure Management System.
Within 18 months their App reached 1 million downloads and now, two years on, GLL are now on over 2 million downloads! A core part of GLL's services, App downloads are now averaging at 2,000 downloads per day!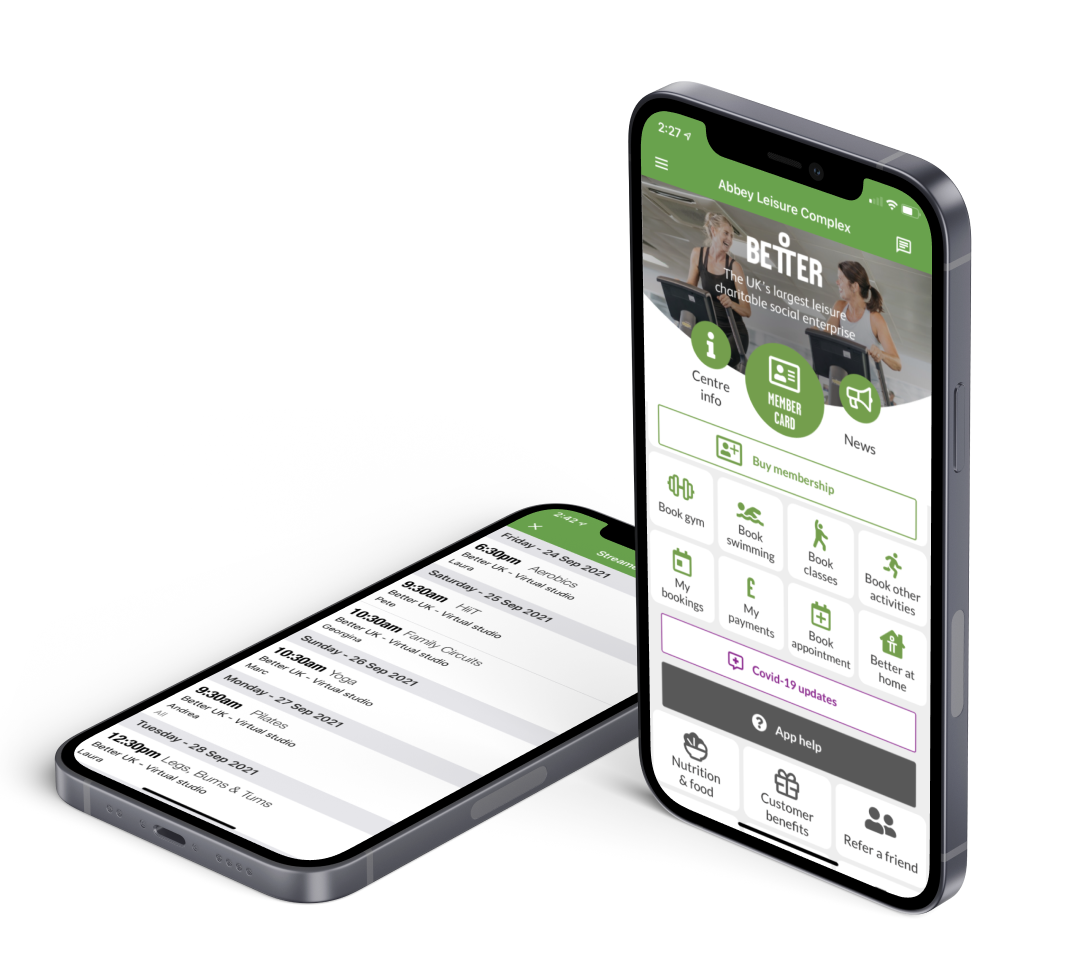 Our App has transformed how we interact with our customers, allowing us to react quickly to changing circumstances. Before, we couldn't change anything on our App – with the myFitApp platform we are in full control, and we can change everything ourselves.
We spoke to Steve Ward on his experience with Innovatise's myFitApp platform.
Start now with your own branded member App
Your own branded App with the super-flexible App-Designer to create your own, unique, gorgeous, branded App!

innovatise GmbH  ©  2011 - 2023