myFitApp@home celebrates its birthday
Two years of the video platform
myFitApp
@home celebrates its birthday
Two years of the video platform
We are celebrating the anniversary of our video platform myFitApp@home! We launched it in autumn 2020 and a lot has happened in the last two years.
Most streaming services are not designed for fitness, but our @home platform is! Why you should choose @home and a digital service? Read our blog on reasons to choose your own @home platform over any streaming service.
It all started in 2020 with our video platform, which makes it super easy to stream your classes live to your members' phones at home. You could also provide an on-demand library of your workout videos.
Of course, all of this is still possible, but what's new? Read about the five fantastic new features in myFitApp@home:
With in-app purchases, you can monetise your digital offering. Offer premium content behind a paywall and create new revenue streams for your gym.
Premium memberships can offer customers a hybrid fitness option, with access to livestreams and on-demand content, as well as centre access.
You can also attract non-members to your gym or offer them digital-only memberships through in-app purchases.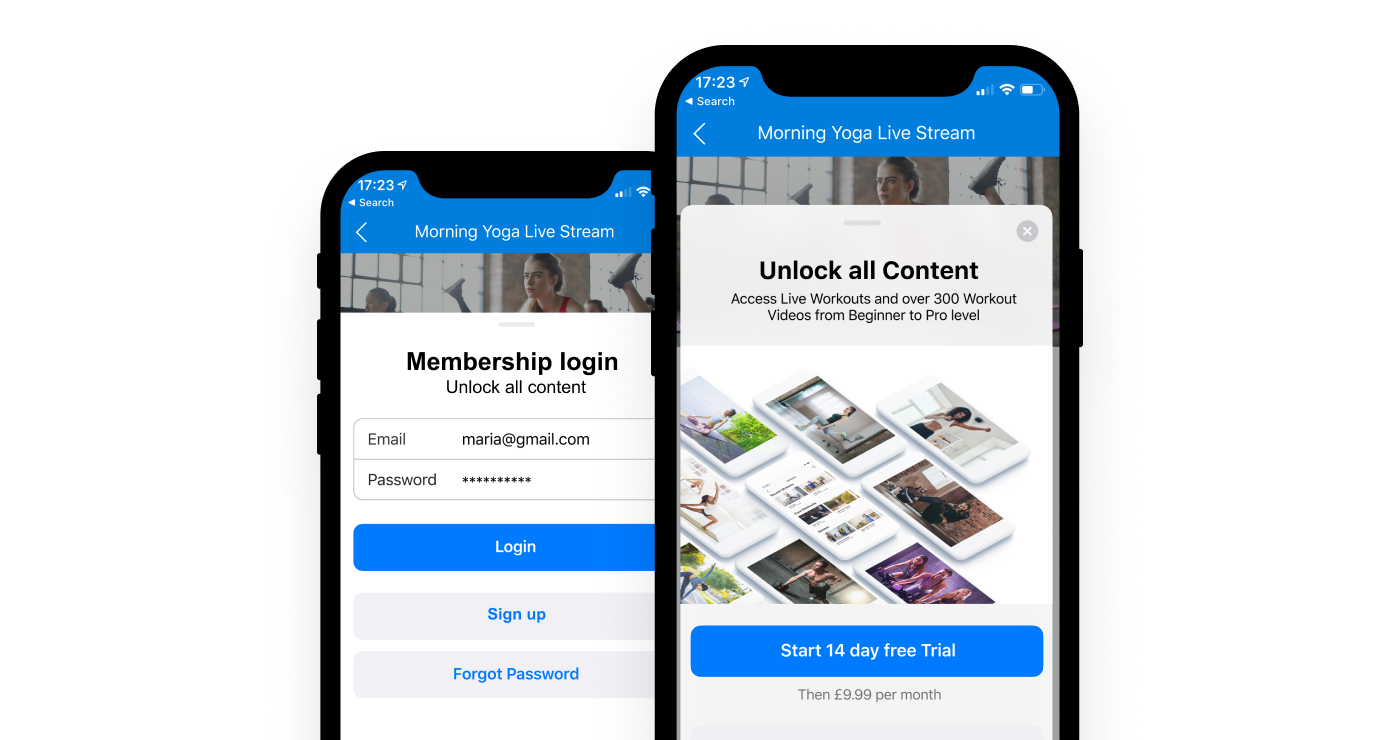 To make your life easier, we've partnered with industry-leading providers like Wexer, Cyberobics and Les Mills. We can easily integrate their professional workout videos into your @home video collection, giving your members even more choice, and freeing up your own instructors.
New videos from content providers are automatically added to your video collection and you can also monetise all of their videos with in-app purchases.
3. Discovery: Easily find the perfect workout
Your growing number of videos, along with videos from content providers will fill your video collection in no time. To improve user experience and help members find the workout they're looking for, we've developed the search function.
Whether members are looking for a specific video length, or to target a certain body part, they can find the right workout video with just a few clicks.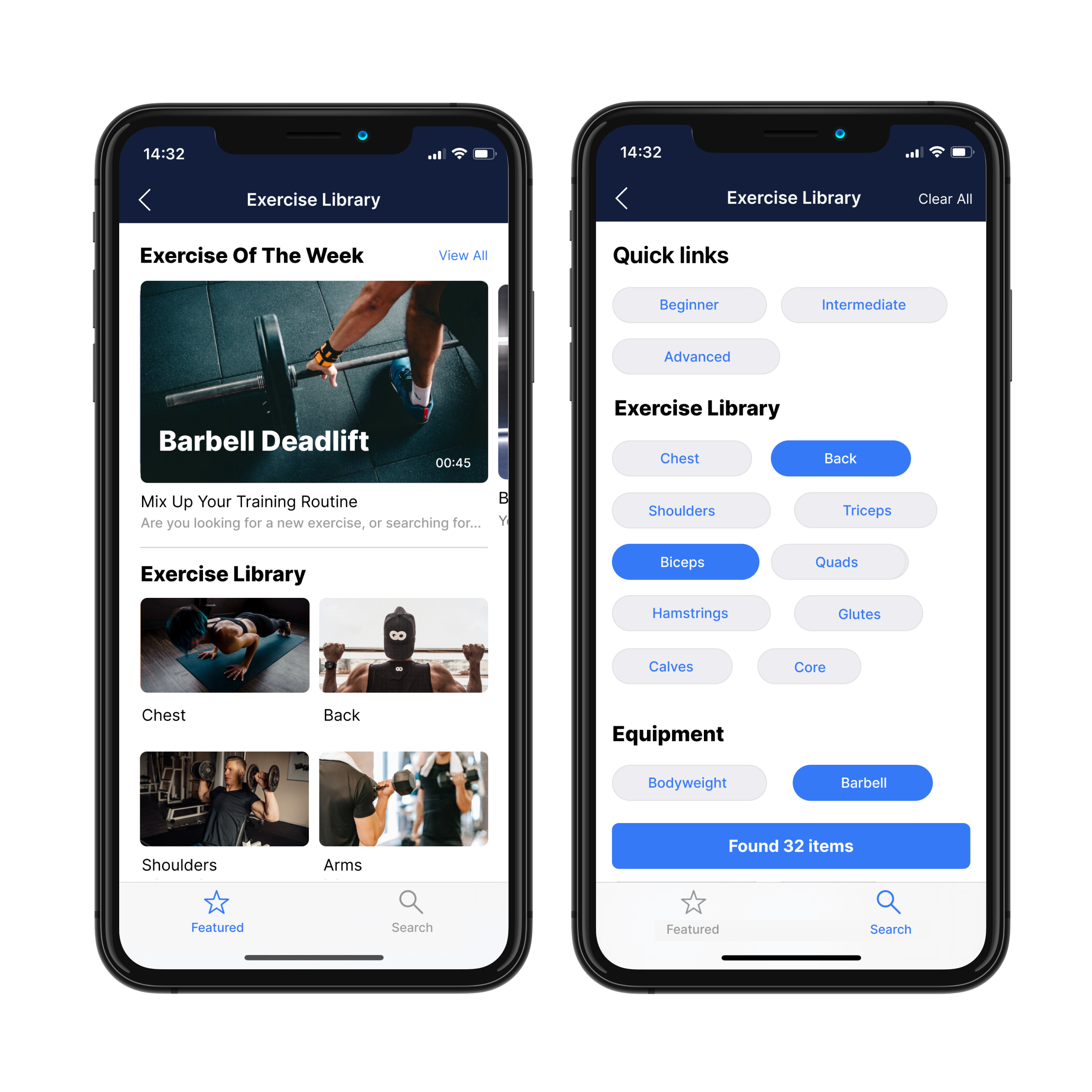 4. Shopfront layouts: Create your unique video library
Your video library is the digital flagship of your hybrid fitness offering. We have 12 different layouts for your shopfront so you can amend and showcase your workout videos in your app, making them more attractive to your members. Originally there were only two layout options.
The more attractive and clear your video library is, the more motivated your members will be at home to join your livestreams or watch your on-demand videos.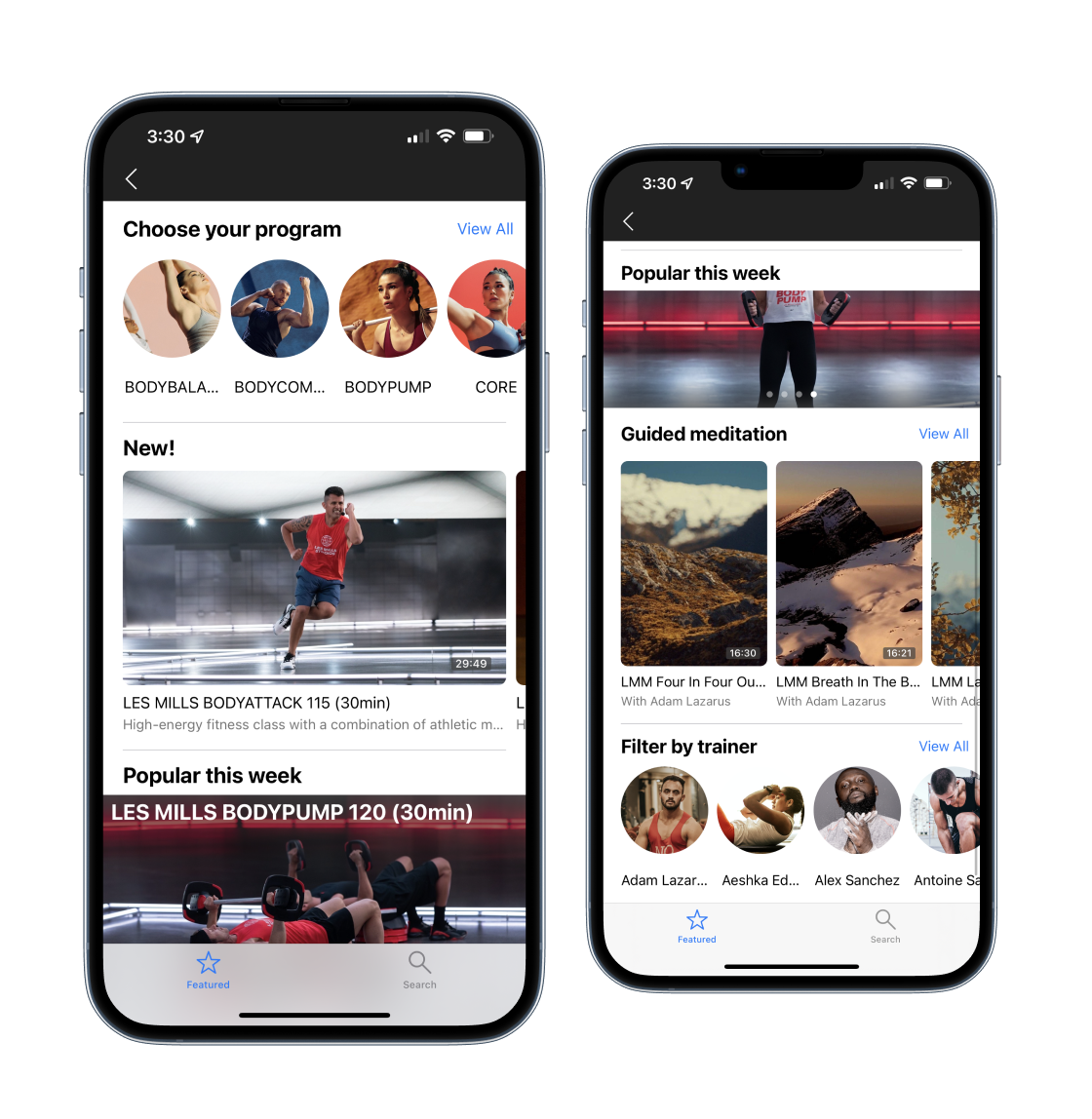 5. Airplay & Chromecast: Studio quality at home
Offer your members the perfect training experience outside of your leisure centre or gym. Thanks to Chromecast or Airplay, members can stream directly from your Branded Member app to the largest screen at home. This creates the perfect gym feeling at home.
Thanks to the fantastic user experience of myFitApp@home, over 50% of members watch their workouts on the TV.

innovatise GmbH  ©  2011 - 2023