Marketing tips
for Christmas
It's December and we're all counting down the days until Christmas! We've put together a few tips on how you can get your team and members into the Christmas spirit in no time. With our wide variety of solutions, this article will show you how you can share different campaigns with your members.
Make your app design Christmassy
With our branded member app, you can change the design and the customer journeys at any time.
Place a promo banner in front of your home screen to draw attention to your Christmas promotions or opening times.
You can also add a banner or a new tile to your home screen to share your Christmas news or campaigns.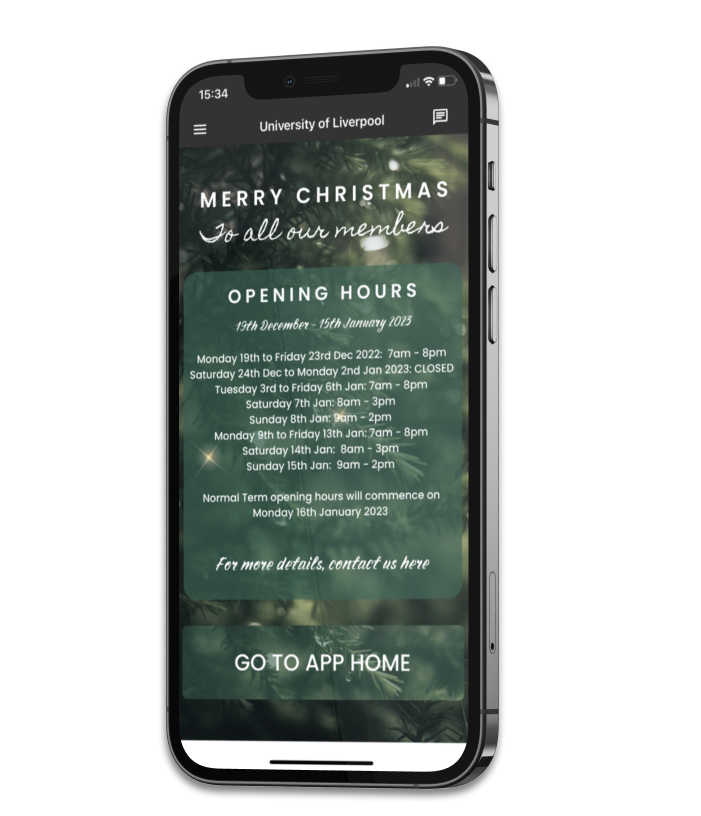 Publish articles on Christmas topics and promotions
Use our content marketing solution to get creative! Why not…
Create a news section with an advent calendar – why not create competitions and give aways for your members

Create articles with festive recipes tips

Come up with challenges, such as a workout every day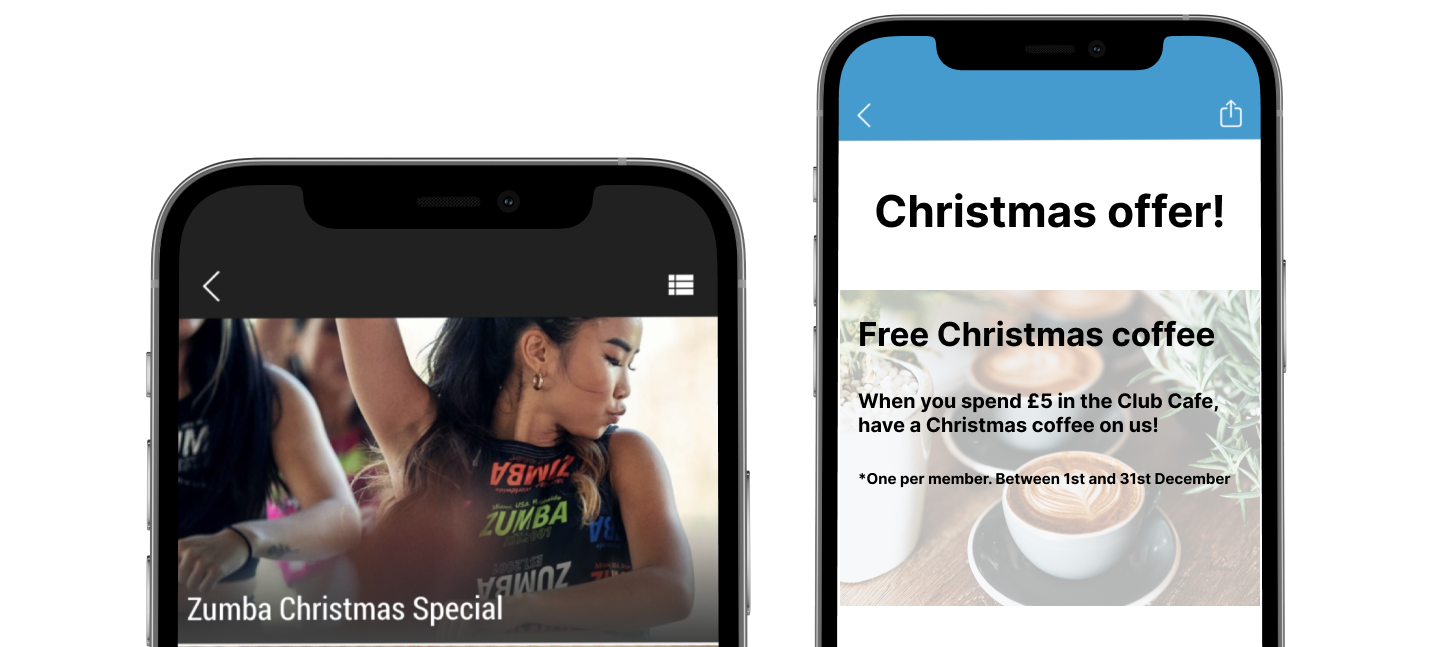 Create Christmas videos
All content, from articles to challenges to Christmas workouts, can also be made available directly as videos in myFitApp@home. You could even use existing videos and share them under a new Christmas-y title.
You could also create your own collection of daily short workout videos: 12 days of Christmas or between Christmas and New Year to get your members moving. 
Instead of workouts, you could also post videos from your trainers on fitness tips, cooking ideas or other Christmas topics.
Win new members with a Christmas campaign
Start 2023 off right with new members!

Create a Christmas campaign with our lead generation tool – "Give yourself a gift this Christmas". You could offer your members a one free membership if they successfully recommend your gym to their friends, family and colleagues. This way you can increase your sales and strengthen your member loyalty.
Click here to learn the top 3 tips for lead generation campaigns.
Publicise your Christmas events
You can use our event calendar not only for class bookings, but for all kinds of events. This also applies to your Christmas party, whether it's just for your staff or for all members – create an event in your in-App event calendar for it.
The advantage is that you can see how many people are attending and the party is easier to plan. Also, the event will not be forgotten by the participants, because they can add it to their personal calendar.
Whether it's a Christmas party or a winter class, you can also market any event created in the event calendar using our other solutions and make it a total success.
Market your Christmas events effectively
The last step is to market your Christmas content because your ideas, articles, videos and lead generation campaigns need to be shared with your customers.
With Marketing Automation you can push all your Christmas campaigns. Create animated campaigns with emojis, different layout options, embedded videos and call to action buttons to direct your members to your campaigns in a targeted and effective way.
What's even cooler? Thanks to the reporting function, you can see, in real time, which of your campaigns perform well and learn from this for future campaigns or next Christmas. 

innovatise GmbH  ©  2011 - 2023