TITLE Boxing Club
Managing a franchise
TITLE Boxing Club, the go-to brand for many of today's top combat sports athletes, have franchisees in over 150 locations. 
They needed an app solution that they could easily manage whilst maintaining their brand and consistency across all clubs.
With myFitApp and ClubReady, TITLE has successfully launched their new app that allows members to book a bag, access a whole host of workouts with TITLE On-Demand, take part in challenges and refer friends. 
Not only is there an excellent user experience for the member, but TITLE Boxing staff are also able to easily manage the App's content and design – a seamless product for their franchisees.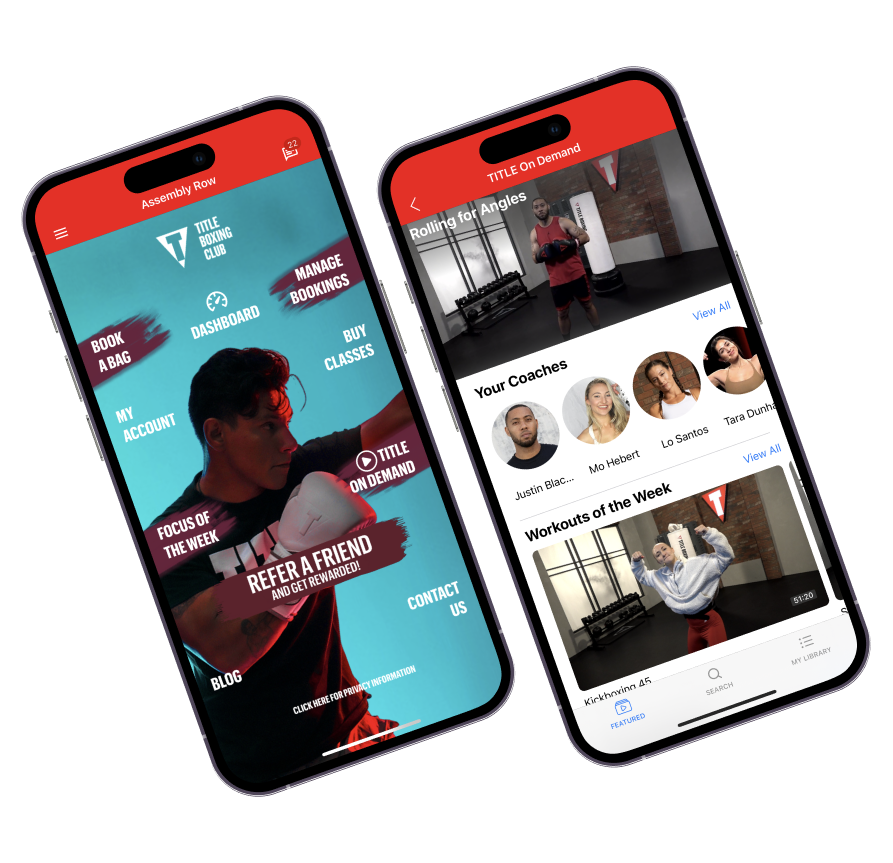 We're delighted to have our brand new app up and running with myFitApp and ClubReady. After a successful launch with our franchisees, members can now book a bag, access a whole host of workouts with TITLE On-Demand, refer their friends, know the class programming to expect in class through our focus of the week, access our challenges and so much more.
The member dashboard, showing how many classes a user has attended increases motivation and will lead to rewards. The app is branded, customisable and flexible making it super easy for us to manage.
Start now with your own branded member app
Your own branded app with the super-flexible designer to create your own, unique, gorgeous, branded app!

innovatise GmbH  ©  2011 - 2023