South Downs Leisure Centre
Lead Generation
In just six months, South Downs Leisure gained 300 new members with our in-app Lead Generation module.
The Lead Generation module typically pays for the app and Lead Generation, five-ten times over. With 40%-50% conversion of referrals to leads, and 50%-70% conversion of leads to new members.
With this solution, all South Downs Leisure needed to do was set up a 'refer a friend' campaign and their members did the rest.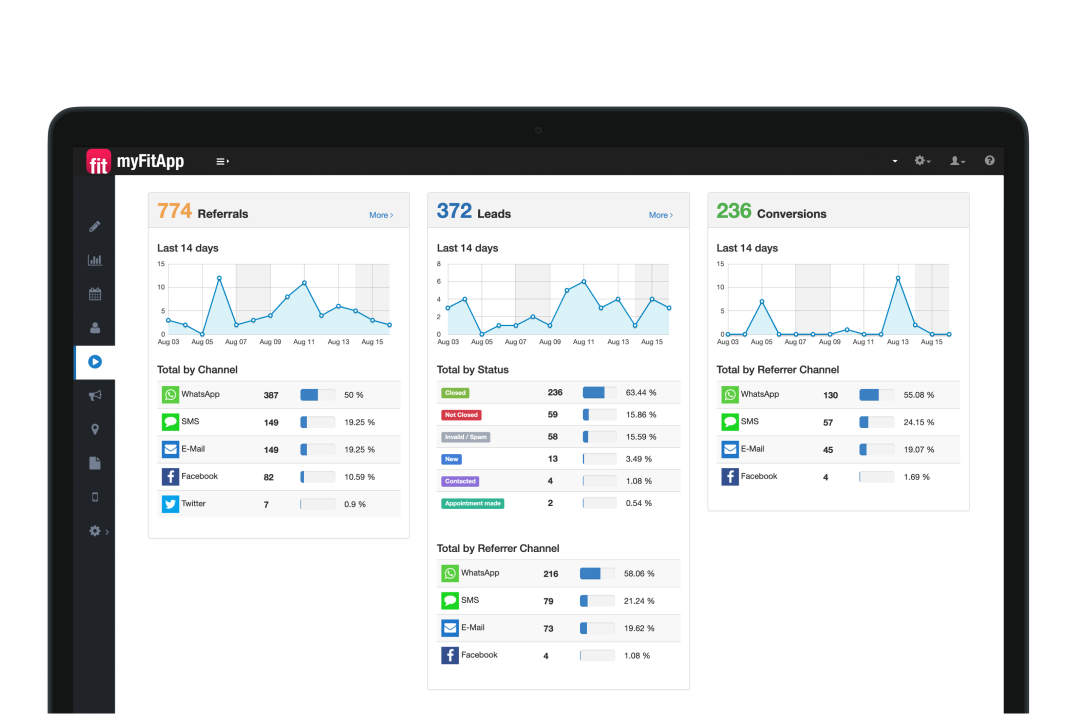 The app is a fabulous platform to engage with current and future customers. We are delighted with the results from the Lead Generation module.
Start now with your own Lead Generation module
In-App member referral, proven to provide lots of new members.

innovatise GmbH  ©  2011 - 2023