GLL
Access Control and register attendance
GLL, the largest public-sector fitness provider in the UK, needed a gym entry and class or activity register attendance solution that aligned with their goal for members to have access to all their facilities and services within their app.
GLL turned to myFitApp's Access Control solution. Many people don't carry a wallet or cards these days, everything they need for their day is on their phone and now the app gives them easy access to GLL's centres.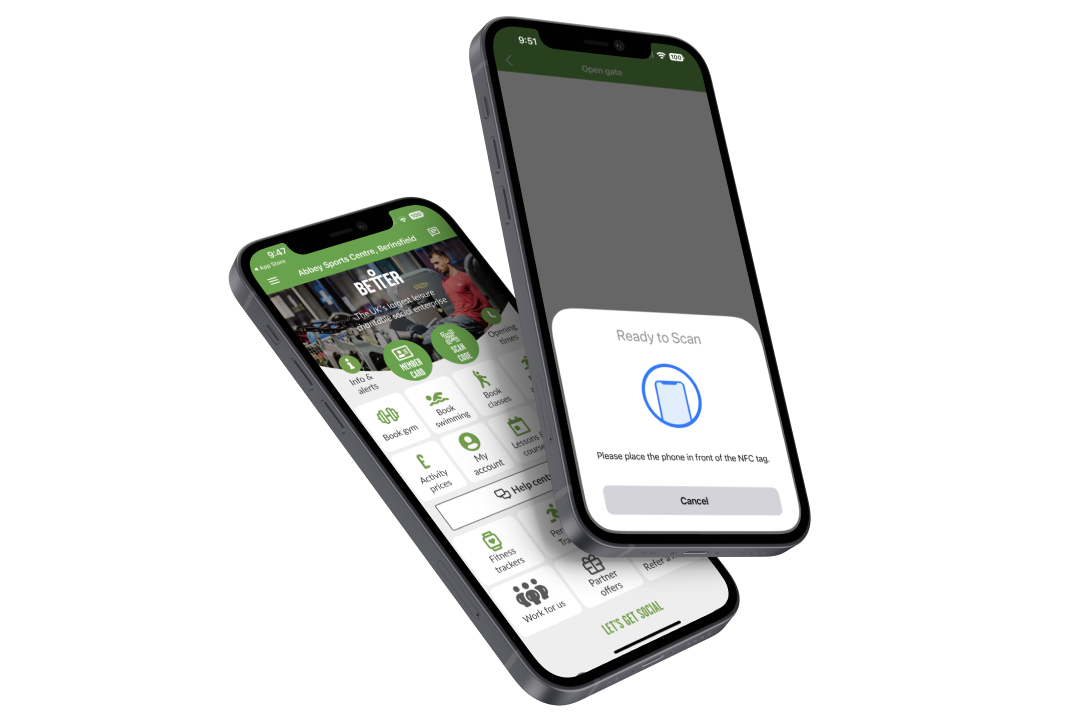 Steve Ward, Associate Director of Marketing, Digital and Technology at GLL said "It's good for GLL also as it encourages members to use the app, it saves GLL money on producing new cards and replacing lost ones and the app is more secure than cards – also ditching the plastic is great for the environment, supporting our mission to be carbon neutral by 2030." 
Access control in the app streamlines the gym entry process, making a better experience for both members and their staff members. GLL's reception team deal with less queries at the desk, where members would usually need to be granted access manually because they have forgotten or lost their membership cards – everyone has their phone on them! In some centres this has freed up staff members from the front desk so they can spend more time helping members achieve their fitness goals.
With reception staff freed up, we can now utilise their skills in other areas of the business – for example supporting the sales team with phone calls and the fitness team with bookings or admin. Members might lend a plastic card to a friend or family member, but no-one will lend their phone! Fraudulent entries to clubs are therefore significantly reduced thanks to Access Control.
Start now with your own in-app Access Control solution
Tap or scan gym entry and register attendance.

innovatise GmbH  ©  2011 - 2023