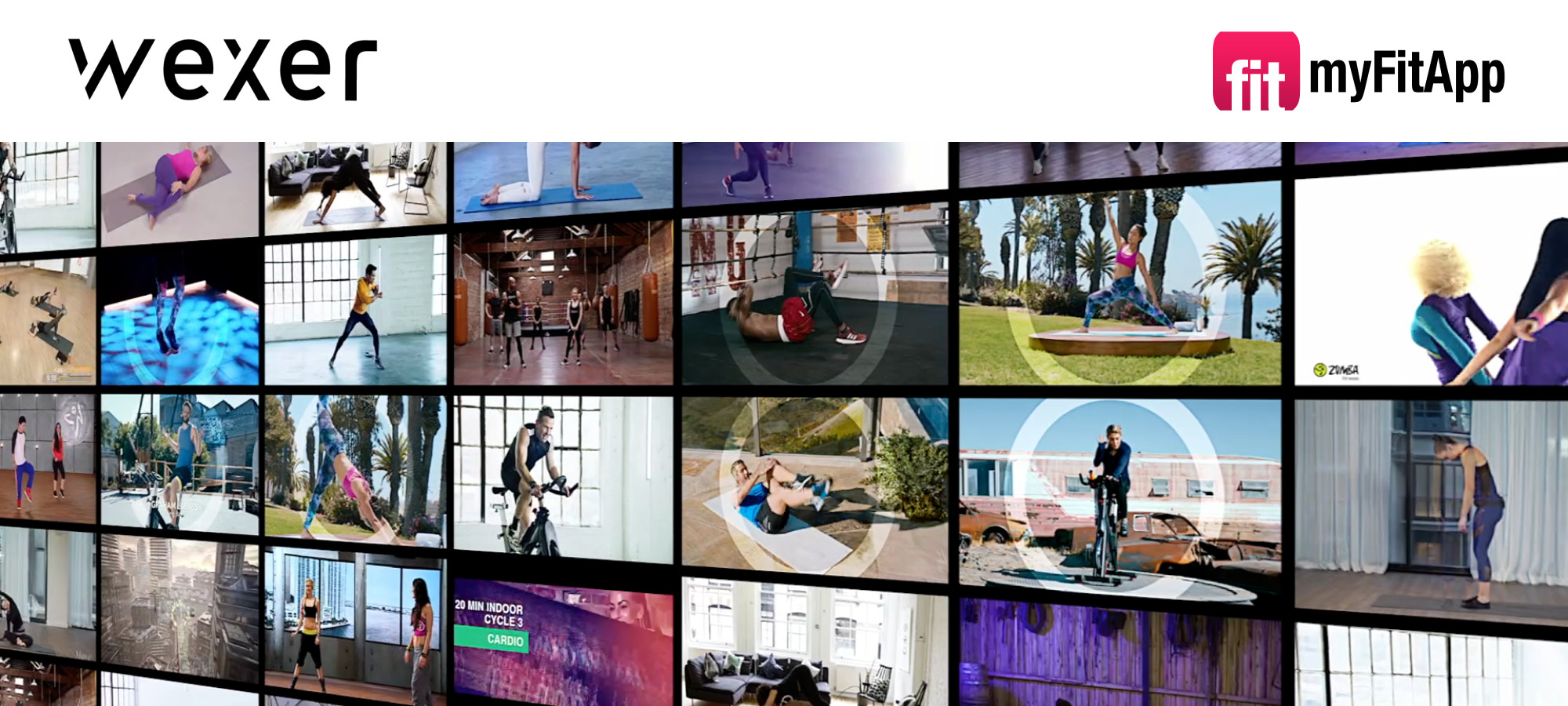 Hybrid fitness realised: Our partnership with Wexer
Today we proudly announce our latest partnership with Wexer! From now on, those who have our branded member apps will be able to offer Wexer's high-quality videos to their customers in their video libraries.
As market leader in digital fitness, Wexer offers exclusive workouts. Therefore, your own video collection in myFitApp@home can be expanded with the over 700 curated workouts from Wexer! And this happens completely seamlessly and monetisable.
This means that in addition to your own on-demand videos, livestreams and restreams, Wexer content can also be made available for digital memberships. For guests, club operators can generate additional revenue via a one-click subscription function.
myFitApp@home – the fitness revolution
Thanks to myFitApp@home, members can be provided with all the clubs's videos. Therefore they can easily stay fit from home or give other courses a go.
For club operators, this means above all that they can extend their memberships to home and thus make them more attractive. This helps to retain members in the long run.
The Wexer videos are ideal for expanding your own video library and making your work easier. In particular, members are offered a wide range of workouts.
The first club operators already benefit from the partnership!
We wanted a way to complement our digital offering in our app with professionally produced content and monetise it using our existing membership infrastructure and that's exactly what this does.

innovatise GmbH  ©  2011 - 2023