Use your App to improve
member communication
Use your App to improve
member communication
Use your App to improve member communication
Communication is essential between any business and their customers. Good communication in the fitness industry creates happy members and, in turn, boosts retention. 
Whether it's celebrating a milestone or offering motivation for a member who is booked into a new class, having regular contact with your customers has lots of advantages.
But, sometimes it's easier said than done! That's where myFitApp can help…
Are you looking to improve member communication? Are your team spending lots of time writing emails or making telephone calls to speak to your customers? The Marketing Automation module within myFitApp allows you to engage with your members, via your App, with real-time, personalised rich messages with push notifications.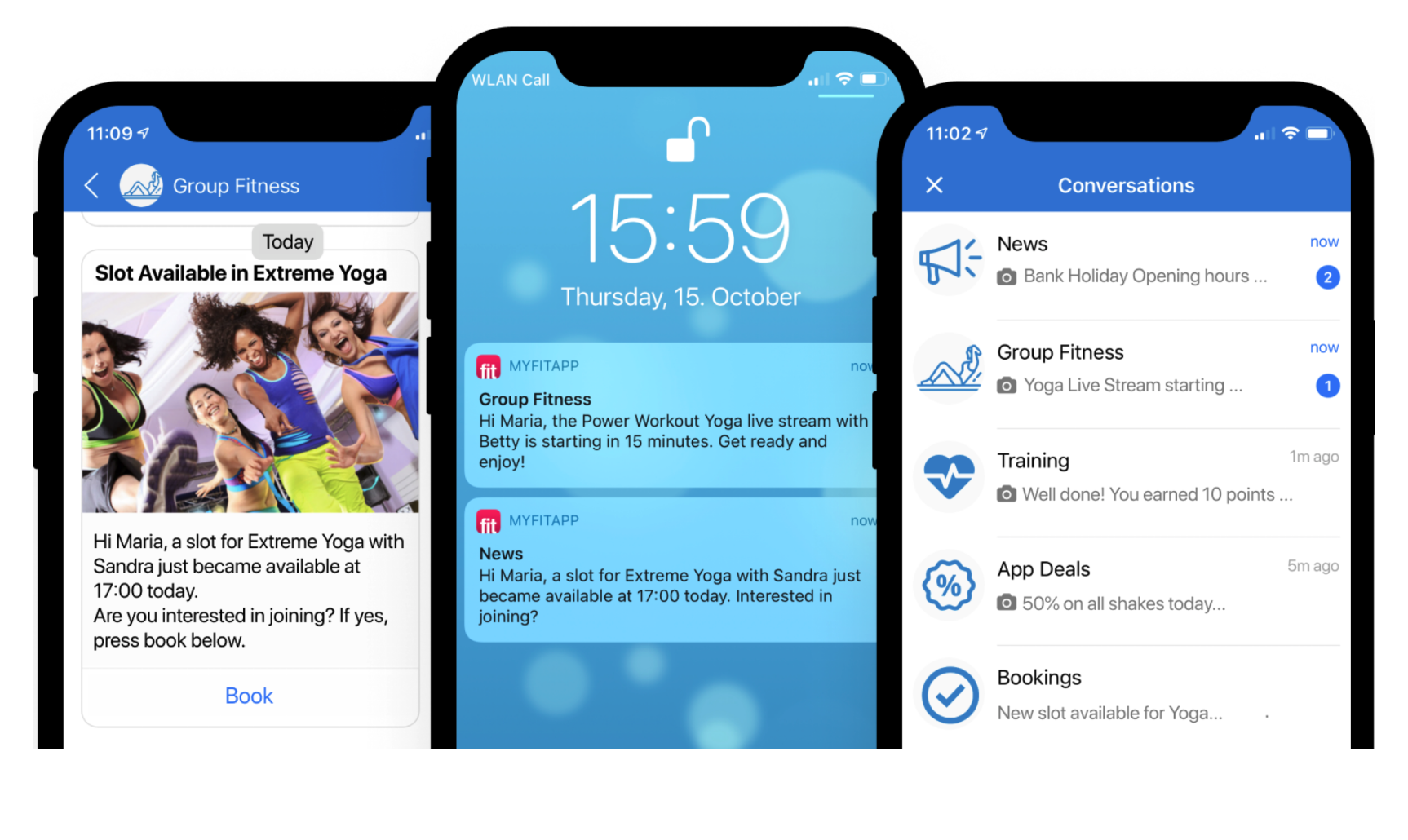 Marketing Automation is a powerful tool for keeping your members informed with the latest news, club updates and centre promotions. These messages are quick and easy to create, as well as being customisable, measurable and secure.
Here's how Marketing Automation can benefit both you and your members:
1. Strengthen customer loyalty
You can reach your members everywhere, all they need to do is download your App. Keeping them up to date with club news and information will strengthen your customer relationships. This will support your retention strategy. Without retention, you will be spending a lot more money attracting new clients rather than keeping your current ones.
2. Measure success
With Marketing Automation you can test and learn, to ensure your messages are performing as well as possible. You can check the performance of all messages in real-time, with data on clicks and views. With this information you can optimise future campaigns to ensure you're sending your members messages that they find useful and want to engage with. 
3. Your members won't miss another message!
Email communications can get lost in busy inboxes, but with our Marketing Automation module – your members will be notified and can easily access your latest messages. Not only via push notifications, but also with In-App reminders.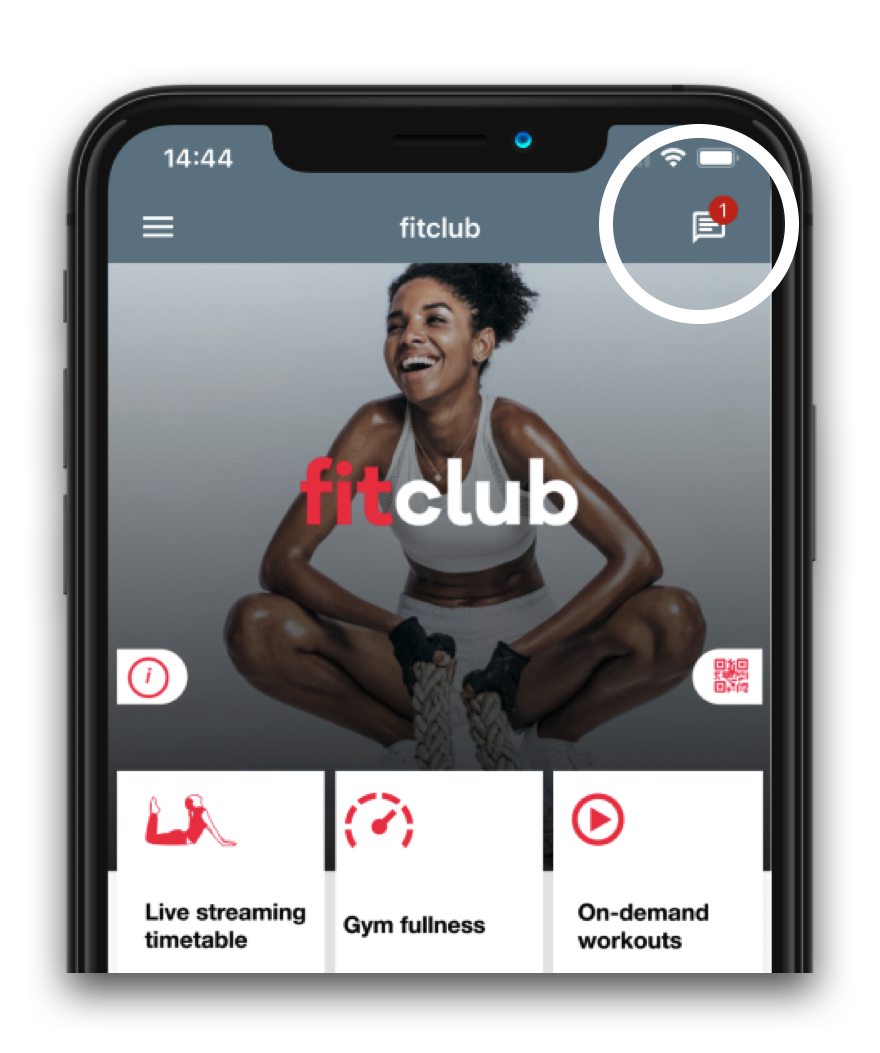 4. Keep member data safe and secure
Our module benefits from private and secure data transmission, without the need to pass information on to third-parties. There is no concern for your team, or members, with myFitApp compared to other messaging apps – the conversations and messages within myFitApp are completely secure.
5. Quick and easy to create and manage campaigns
With our easy to use campaign builder, you can create messages with text, links, videos and images. You can tailor who these messages should be sent to and can differentiate between clubs, without any additional manual work. So, for example, if your Zumba instructor is off sick, you can send a tailored message to only those booked into the Zumba class, to let them know it has been cancelled. 
You can also set when your message should be sent. With the scheduling option you can plan ahead, saving your team time whilst reaching members at appropriate times. You can even create templates for recurring message to use time and time again.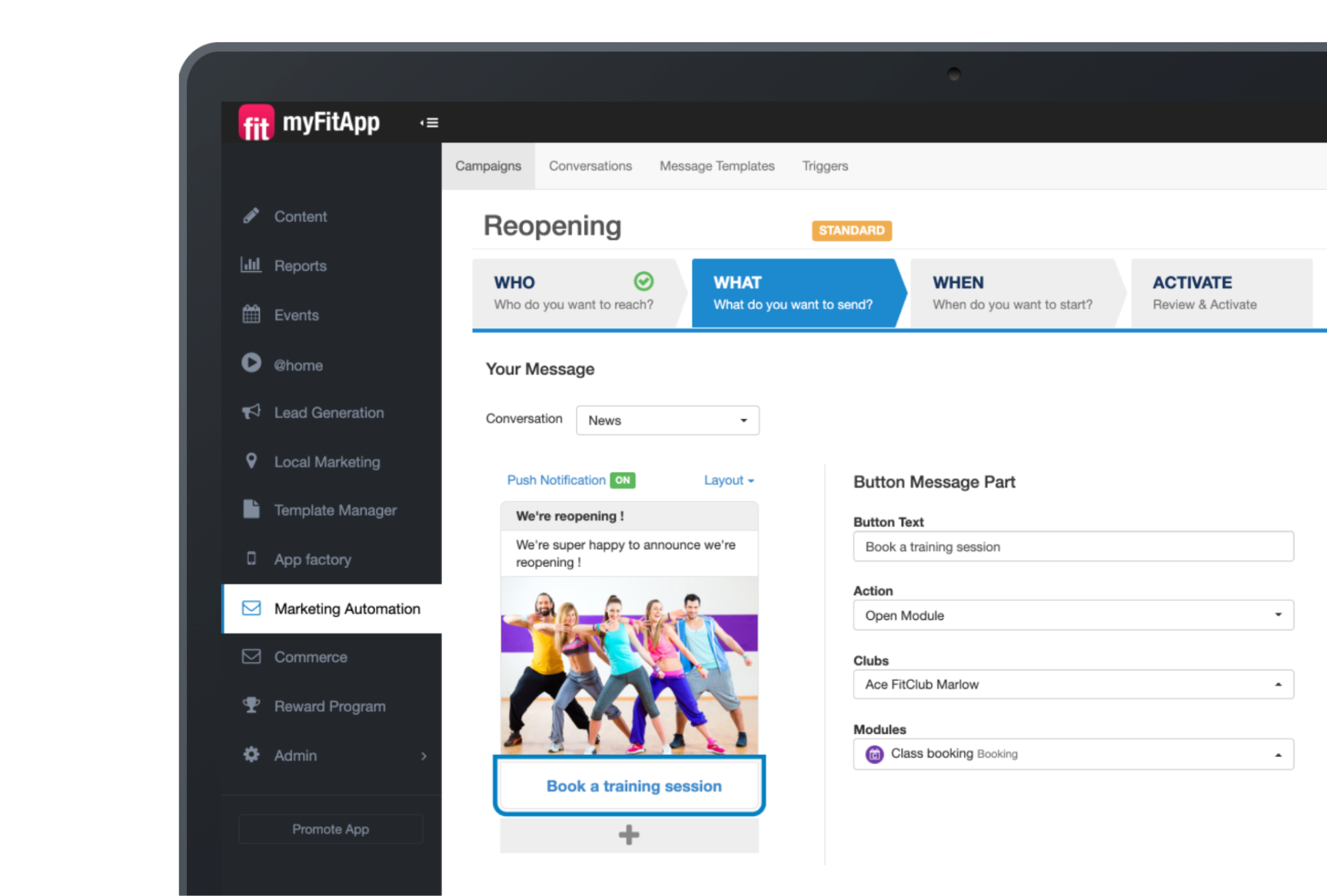 You need a strong communication plan, and Marketing Automation can support you to nurture  members, keeping them happy and motivated. As you increase member satisfaction and loyalty, gym referrals are more likely to roll in, as well as good reviews.
Ready to communicate with your members?

innovatise GmbH  ©  2011 - 2023