Product update: August 23
Find out what's new for myFitApp.
Below are any new releases and updates to the product, from May, June and July.
When using the calendar view for bookings, and there are no bookable sessions available for the day the message displayed has been updated to a clear, more user friendly message for app users.
Requires app update – this is available from app versions: Android 105.51, iOS 106.59
When there are no available spaces in a booking session the logic and wording displayed has been updated to make this clearer for app users. We now display "Full" where there are no spaces available for both the list and calendar views.
Requires app update – this is available from app versions: Android 106.55, iOS 106.55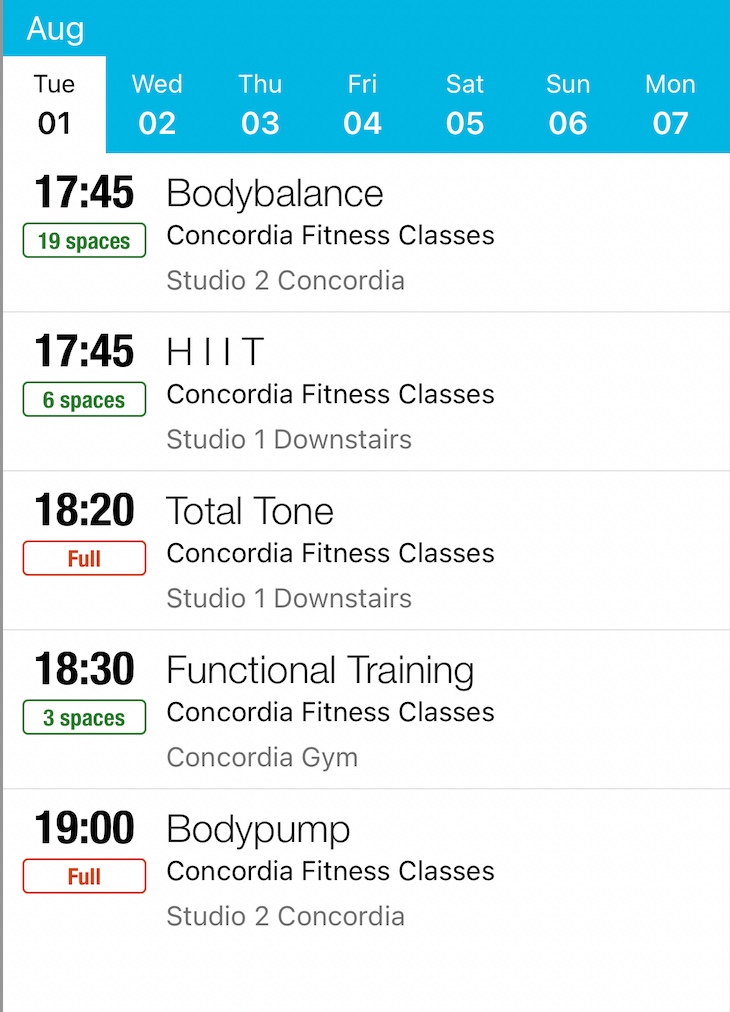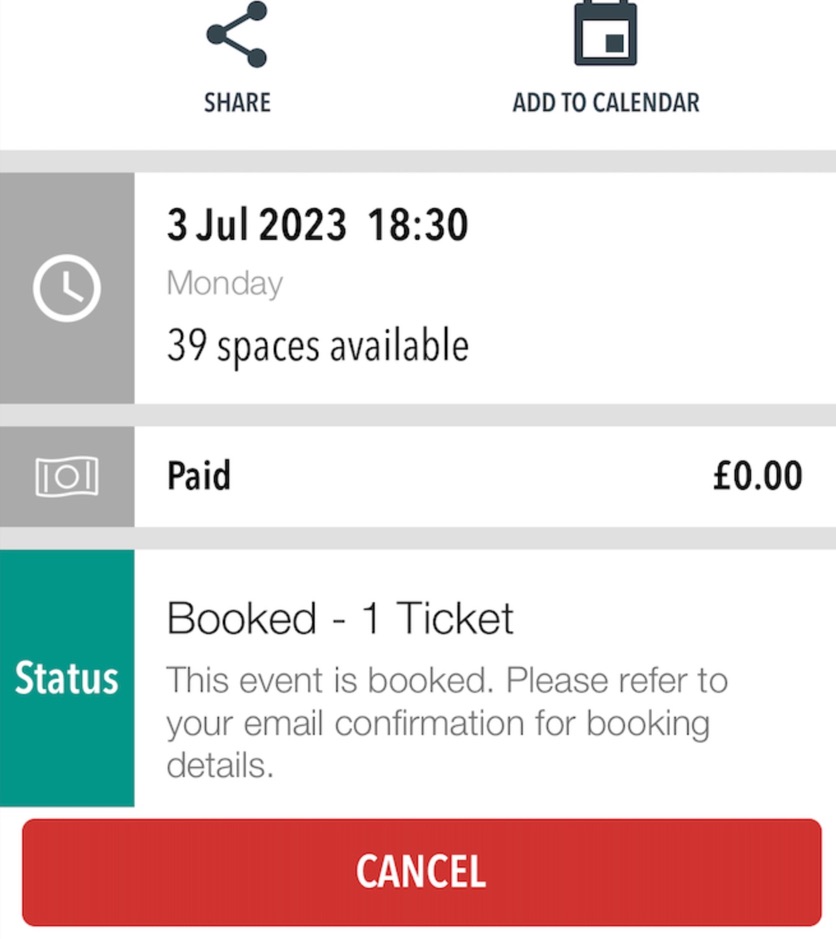 A new campaign type has been added to Marketing Automation to enable triggered push notifications when spaces on a class waitlist become available. 
This feature works where a booking is cancelled via the app creating a space, and the user has added themselves to the wait list via the app. Cancellations, or additions to the wait list carried out in centre or online will not be considered as part of the alerts. This also operates using the fastest finger first approach, therefore whoever reacts to the alert quickest will be booked into the space. 
* This new campaign type is available as part of Marketing Automation+ which will need to be enabled by our team, once enabled will be available to the Account Admins user roles.
We have added further data points to the existing access control dashboard and reports available within the cockpit. The data now includes:
QR/NFC split
Total scans plus breakdown of successful / failed scans
We now also order the club dropdown list for "Scan by Clubs" page in alphabetical order
UI updates have been applied to the Account Deletion function, you are now able to configure:
Text to explain the function and the impact of making the request
Option to hyperlink out to a URL where you might want to navigate to your privacy policy or FAQs on the website
Additional text linked to a tickbox for the user to complete a further check before requesting the deletion
Requires app update – this is available from app versions: Android 105.51, iOS 106.61.
*We will soon be adding the ability to configure the text shown on the current "Account Deletion" action button – look out for this later in the month.
We have given cockpit users the ability to create custom colour themes within the configuration of each club in the cockpit. Previously, we would need to add these for you.
To access the configuration for this, you will need to edit a club and then navigate to the "Appearance" tab.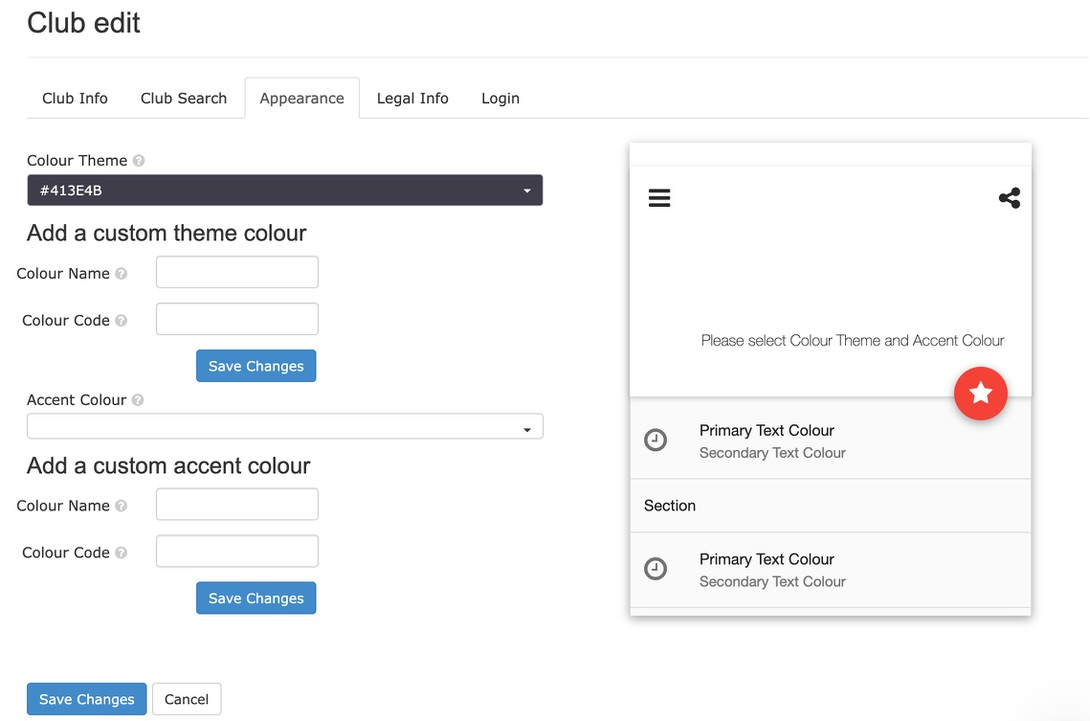 innovatise GmbH  ©  2011 - 2023