How to maximise your time
Now your gym is open at full capacity
With your gym, leisure centre or health club back up and running at full capacity now the lockdown restrictions have been lifted, you and your team may have less time than before to spend on your digital offering – things like livestreams, marketing and member communications.
We have put together some quick wins that will help you save time whilst maximising output: 
1. Re-streams
Now they are back in the studio, your fitness instructors may not have as much time as they once did, during the pandemic, to host as many live-streamed workout classes. You may be considering reducing the amount of streamed fitness content your members can access, but with such a large demand for at home content, why not simply re-stream past livestreams?
With an @home platform, you can simply re-use any previously streamed classes, and schedule them in the same way as a live class. This not only keeps your at home content regular for members, it also gives them a chance to attend the class that suits them. You can even add the re-streamed class to the calendar, multiple times a day. Your members get the same motivating user-experience, whenever it suits them without you having to tie-up your trainers.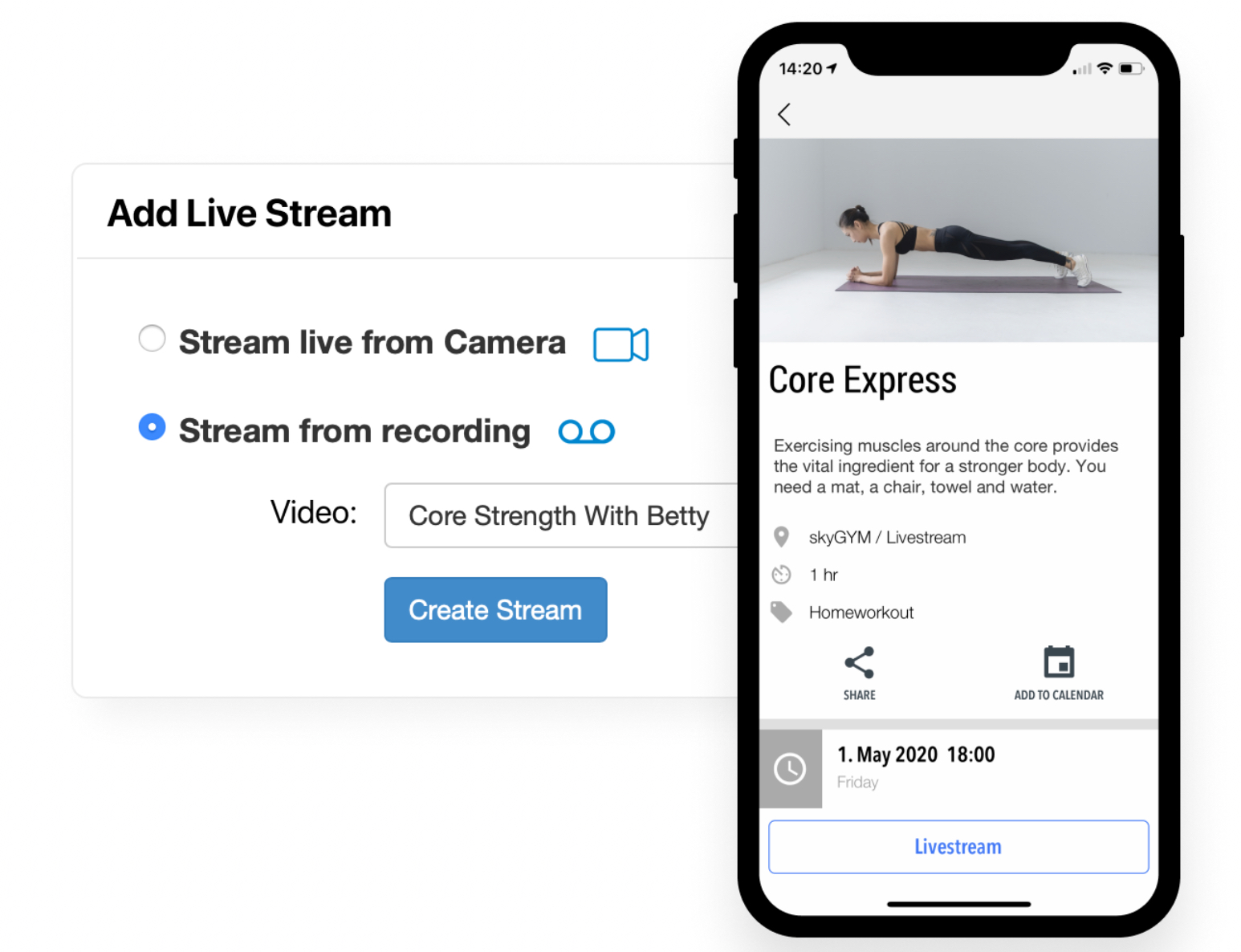 2. Use your members as a sales tool
Who could recommend your club as convincingly as your own members? The answer is, no-one! With a Lead Generation module, your members can send your offer to their friends, who receive a unique code to retrieve the offer. 
Increase sales and membership numbers with minimal work – all you need to do is create a campaign and your members do the rest.
3. Schedule marketing messages ahead of time
Promote all of your content with automated push messaging, ahead of time. Whether it's marketing automation campaigns or news with push articles, you can build your content and schedule the message to send in the future, on the appropriate day and time. Whether it's a new class that has been added to your timetable, or centre news, with an @home solution you can target your marketing campaign to specific audiences or share with all members. Create short messages that can be sent in-App with whatever call to action you like – simple!
4. Benefit from third party content
Are you looking for ways to build up your on-demand content library quickly, without the need to take up your trainers' time? Supplement your content with high-quality third party content, like Wexer and Les Mills. This content can be fully integrated with your own current content and gives your members access to hundreds more videos at the click of a button in your App.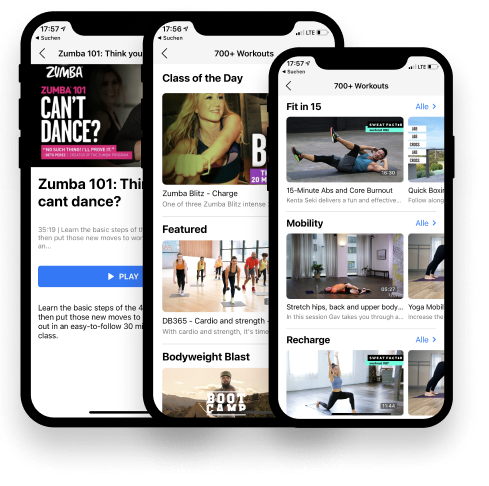 5. Use your App to get feedback from members
Find out what your members want, quickly and easily, with an in-App survey. Remove the need to spend time building emails or printing feedback forms for members to complete by simply linking to an online survey from your App. You can then send members a notification asking them to complete it. This way you will be able to gather feedback quickly allowing you to concentrate your time and efforts on keeping your customers happy.
Questions?
If you want to know more about how myFitApp can transform your gym, we are here to help!

innovatise GmbH  ©  2011 - 2023