Delay to freedom day
How to support your members
After Prime Minister Boris Johnson confirmed a four week delay to Step 4, which should have been the final easing of lockdown measures, lots of health clubs, gyms and leisure centres in England will be wondering how to maximise their digital offering.
Gyms need to operate for four more weeks at reduced capacity. Having a hybrid fitness offering in place can make a big difference, to keep members engaged and active. This is a great option when space is limited both on the gym floor and in fitness classes.
What is hybrid fitness?
Hybrid fitness means you can offer members the option to join a fitness class either on-site or online. On-site classes are those within the four walls of your studio and online is where the member can access the class, from the comfort of their own home, through live-streaming or on-demand content.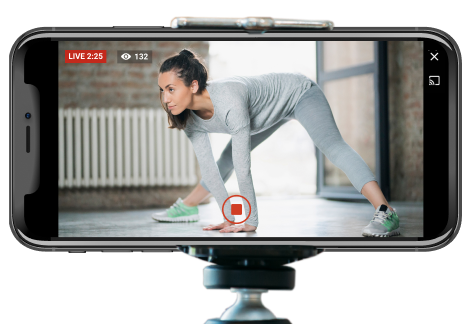 How to go hybrid
With our myFitApp@home solution, you can create your own digital offering through your existing branded member app from Innovatise or any of our reseller partners. It's really simple, fully integrated and much more effective than any other video conferencing solution.
Benefits include:
1. Say goodbye to limited capacity classes
Members can be frustrated by the limited capacity both in the gym and in the studio. Hybrid classes gives them the opportunity to train at home whenever it suits them; from a morning HIIT workout before work to a yoga session during their lunch break, the options are endless!
2. Seamlessly integrate third party content into your App
You might be wondering how to keep up with the demand for workout videos from your members. This is where third party content, like Wexer, comes in.
With the Wexer video option in our myFitApp@home platform, you can add over 700 high quality videos into your shopfront. There's something for everyone and members can watch in-App or on their SmartTV or PC.
Find out more about Wexer and how you can monetise this content here.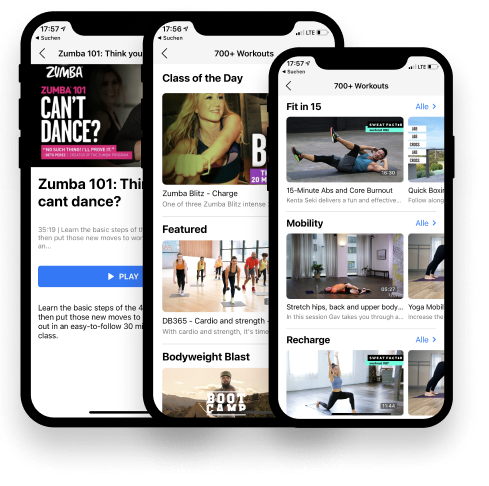 3. You can support members who don't feel confident returning to the gym
Lots of people who used the gym pre-pandemic, don't feel comfortable returning, even now restrictions are starting to ease. The delay to 'freedom day' will only delay these members return even more. Offering a workout from home option will ensure they stay connected with you, and can continue training from wherever they choose.
4. You can acquire new customers
With a hybrid offering, you can acquire new members who are looking to work out online, or try a taster session before coming into the gym once restrictions have lifted.
Digital is here to stay
A recent survey* shows that 70% of customers want to continue using livestreams after reopening. As well as this, one of our customers has reported that 65% of App users, are now using the myFitApp@home solution to workout online, in a location that suits them.
Questions?
If you want to know more about myFitpp@home, and how to transform your hybrid fitness offering, we are here to help!
*One club survey by ixmal to 2,500 customers.

innovatise GmbH  ©  2011 - 2023