Messaging & Marketing Automation
Powerful in-app messaging to keep your members informed and engaged
Inform & engage members with push messages
We live in a messaging world, It's the way we interact with each other and with myFitApp it's the way you'll want to keep your members informed and engaged. Push notificiations alert them to topics they've previously opted-into. The message and call-to-action button get them more if they want. It's quick, bite-sized, modern, engaging and you and your members will love it !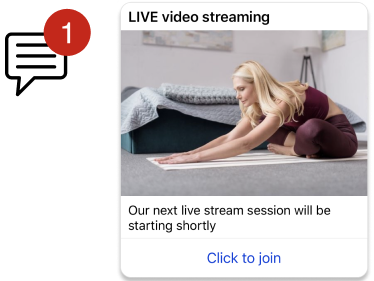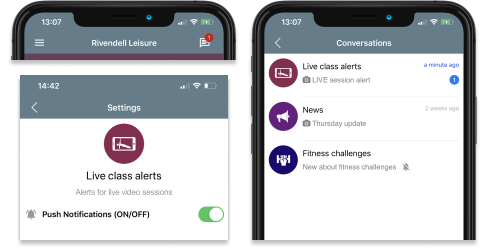 Members can opt-in to conversations they want
"Conversations" allow members to opt-in to topics they're interested in. Want alerts on classes ? Opt-in to the Live Class Alerts conversation. Not interested in Fitness Challenges ? Opt-out of that one. And members can see new messages in the app in an instant, with "unread" badges in the title bar and in conversations.
Fully integrated, link to any part of the app
Because it's fully integrated you can include message buttons that link to any part of the app — to News and Info articles, timetables, on-demand video, live streams, booking, surveys, in-app chat, nutrition, training programs. It's super-easy for members which means greater engagement with the content you provide them.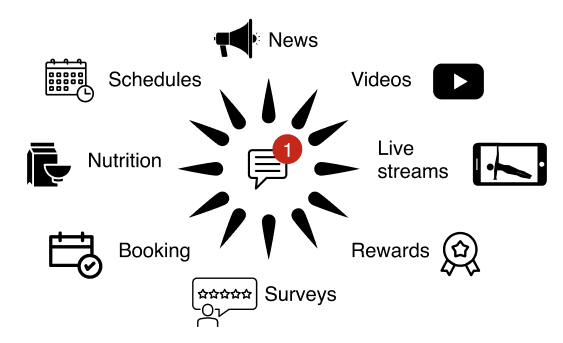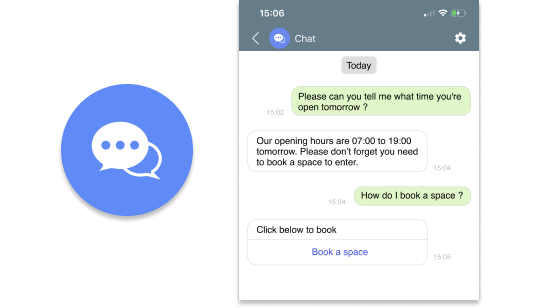 Chat-bot option helps you support members
The chat-bot option gives you an intergated, modern way to deal with member enquiries. It's built right into the app and members will soon learn it's the easiest way to get support quickly. AI chat-bot technology offloads your staff and answers the majority of questions without requiring staff time. For the remainder staff have an easy inbox that they can all access to respond quickly and in context.
Automated messages delight you and members
Last-minute room change on today's Pilates session ? Inform members immediately, automatically ! If a space opens up on a waitlisted class, automatically send a message to waitlisted members to let them know. The combination of automation, integration and fast in-app messaging transforms your members' experience and makes life much easier for you.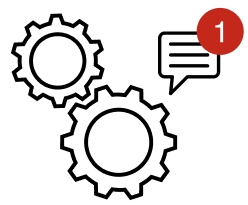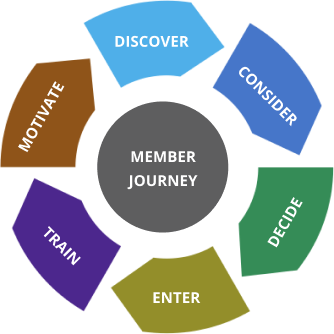 Target members based on their interests
Got a new spinning program starting and want to get the word out ? Send a campaign to everyone that's booked a spinning class in the last 3 months and see who's interested. Launch a new nutrition program ? Publish some articles in the app and then target all those that read them. Members will appreciate getting relevant messages and your engagement and member involvement will be transformed.
Rich, engaging messages and articles
Your brand and members matter ! Boost your brand and keep your members engaged with rich messages that encourage click-through. The web cockpit makes it easy to produce great-looking content with images, video and links and get strong member engagement while enhancing your brand.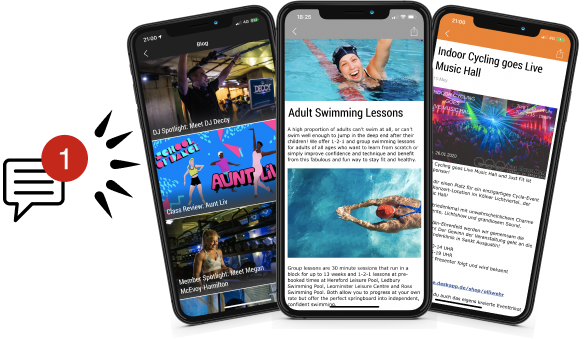 innovatise GmbH  ©  2011 - 2022