Marketing Automation
Communicate with your members via your App, anytime

Use your branded App as your main communication tool to your customers. Keep your members informed with the latest news, club updates and centre promotions – all planned, customisable, measurable and secure.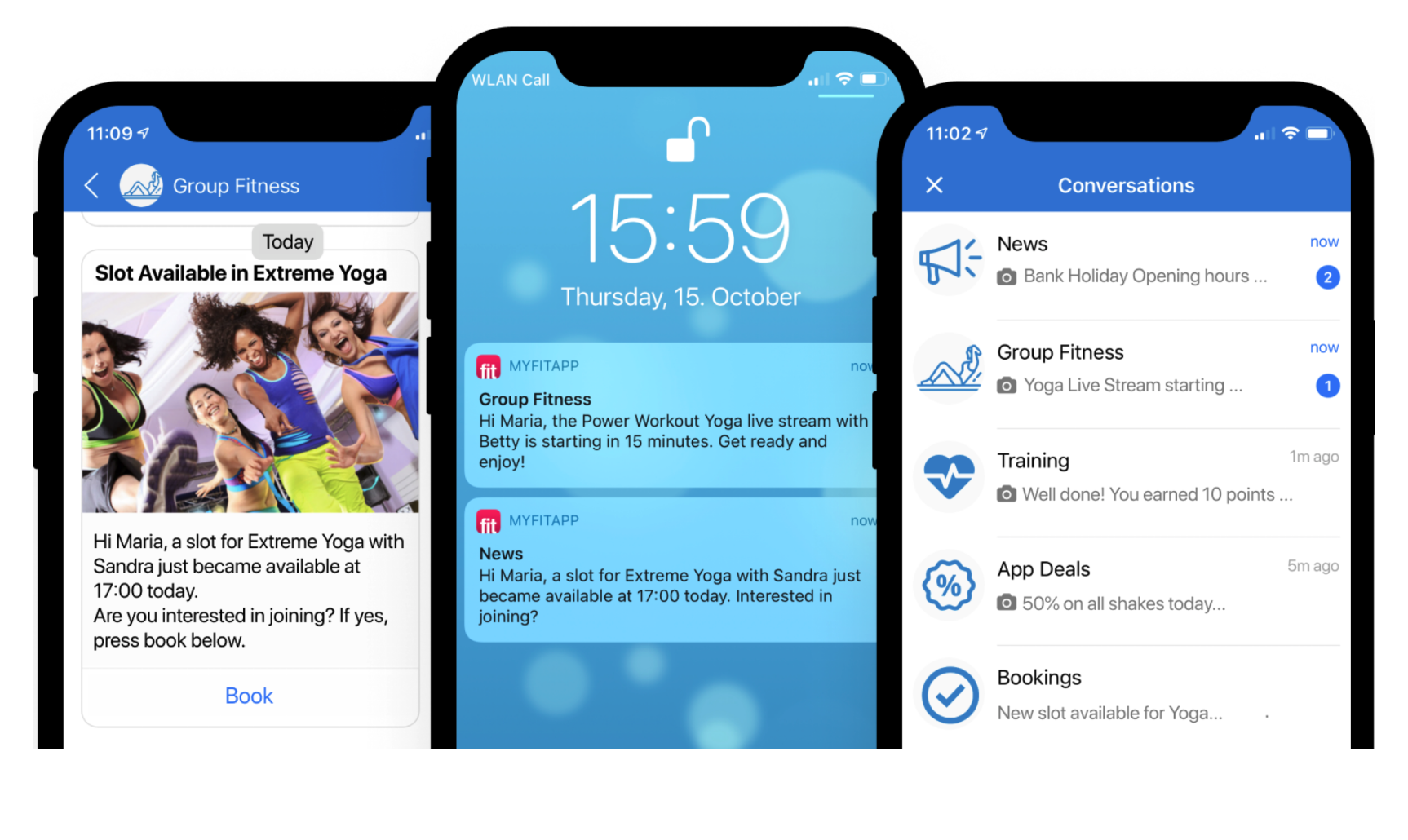 Strengthen customer loyalty

Reach your members everywhere, keep them up to date and strengthen your customer relationships.

Personalised 

Send personal messages to individuals according to user activity and account information.

Optimised user journey

Increase conversion rates with a simple in-App journey for members. 



Private and secure

Secure data transmission without passing on to third parties.

Easily manage campaigns

Prepare and plan in the Campaign Manager with the ability to create message templates.

 
Measurable

Check in real-time how your messages perform with data on clicks and views.

Own message centre 

A familiar message environment for members, including push notifications.
Get started with Marketing Automation now
Transform and simplify your customer communication, use your App as the main communication tool with your members. 
The App allows us to engage and communicate with our customers quickly and effectively. The campaigns manager is really easy to use and Marketing Automation has been a much better channel for communication than email.
innovatise GmbH  ©  2011 - 2022